Round 2 results. Thanks everyone for participating so far, I'm already looking forward to the next round.
Once again I'd like to thank our sponsors for the prizes: a pair of Astral Rasslers, a Kokatat Hydrus 3L Stoke Drytop and $50 Kayak Shed gift certificate from PNW Kayakers.
Evan Garcia I
For my taste this image of Evan Garcia's gets some elements right. There is place for the paddler to move into and that movement is from left to right which is great for those of us that read from left to right. Unfortunately the lighting is bad. Sure modern cameras have large dynamic ranges, but that's not a cure all for bad light. The hot spot near the center of the frame is glaring and the image has been pushed so much it looks like HDR.
Note the HDR hole in this amusing graph.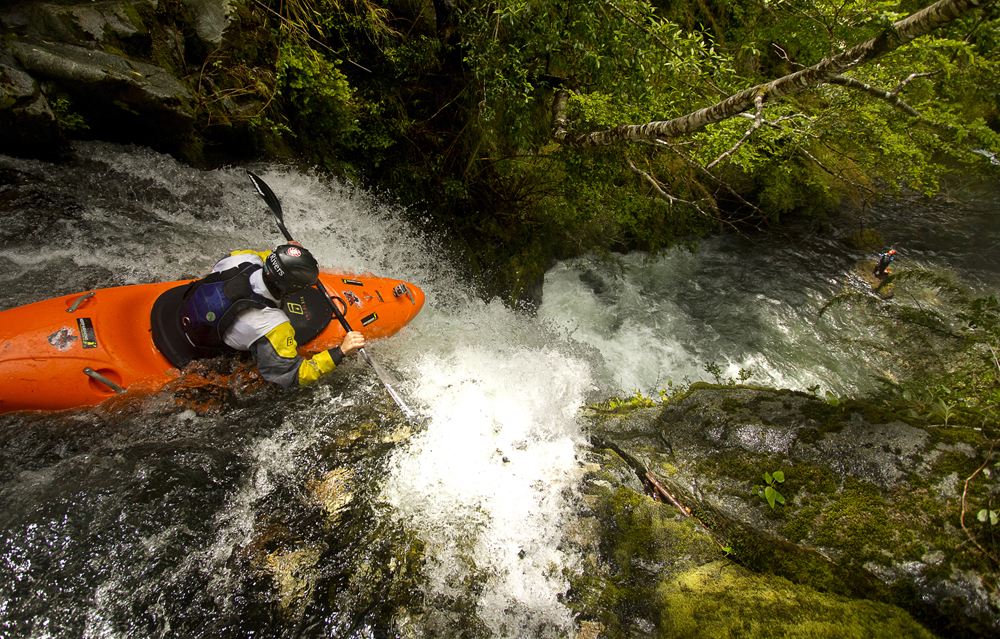 Steve Arns II
Steve Arn's shot is a little bit standard New Zealand. Color is pushed a bit too much for my taste, and I prefer to see a boof stroke being planted and saving that moment of anticipation over the actual boof, but the lighting is better even if the shadows are crushed, they don't contain any important detail for the image and it gets my vote.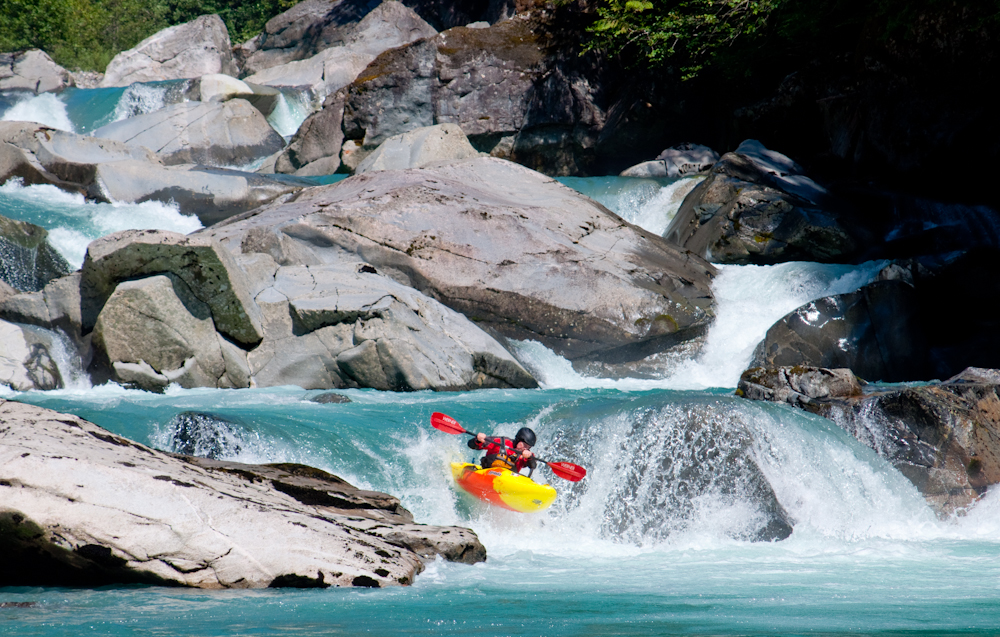 John Rathwell III
John Rathwell doesn't know this but I have a personal disdain for posed standing by the river shots. It's just too cliche and overdone for my taste and doesn't feel authentic. On the other hand this shot has great light and composure, plus a solid mix of tones. On those merits it gets my vote.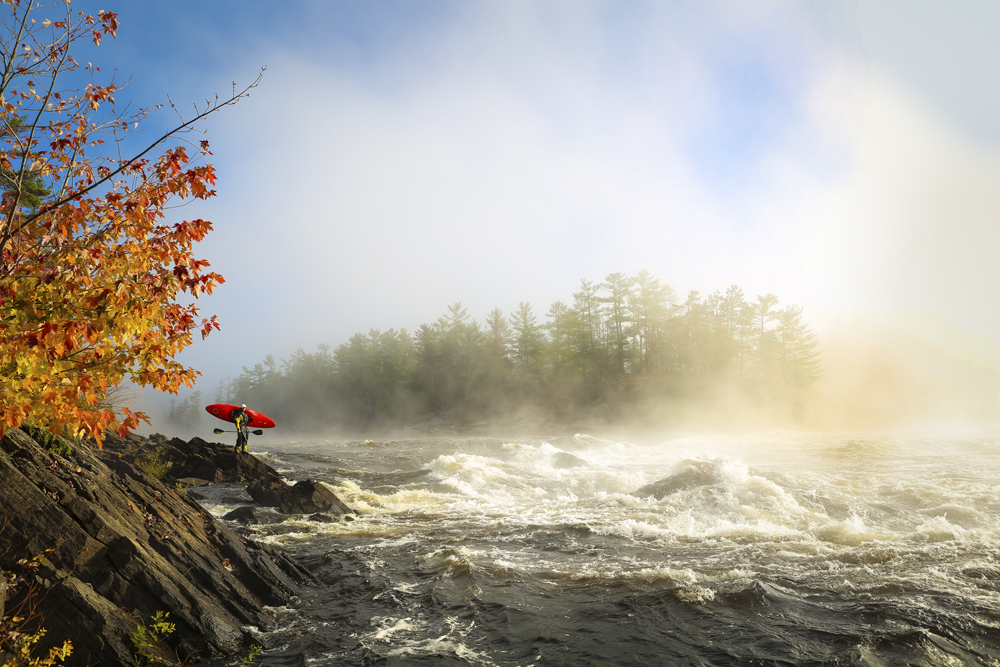 Sandy Macewan
Fresh snow is one of the most beautiful things in the world. Too bad Sandy Macewan's shot has snow that's been through thawing and freezing cycles ends up looking gross, and while you have to give respect to people running Callaghan Creek with snow on the banks, I find that it detracts from this image.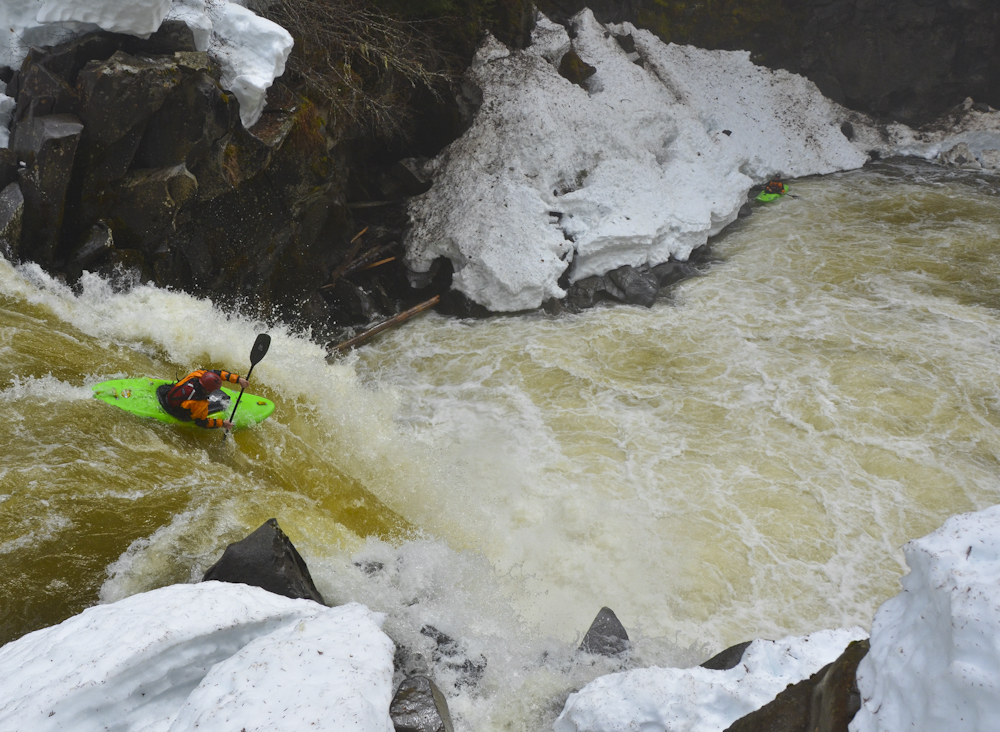 Eric Adsit III
Eric Adsit's use of a telephoto for this image really helps give the feeling of an outsider looking in and captures the crowd and chaotic overwhelming feeling well. It's different, I like it and give it my vote.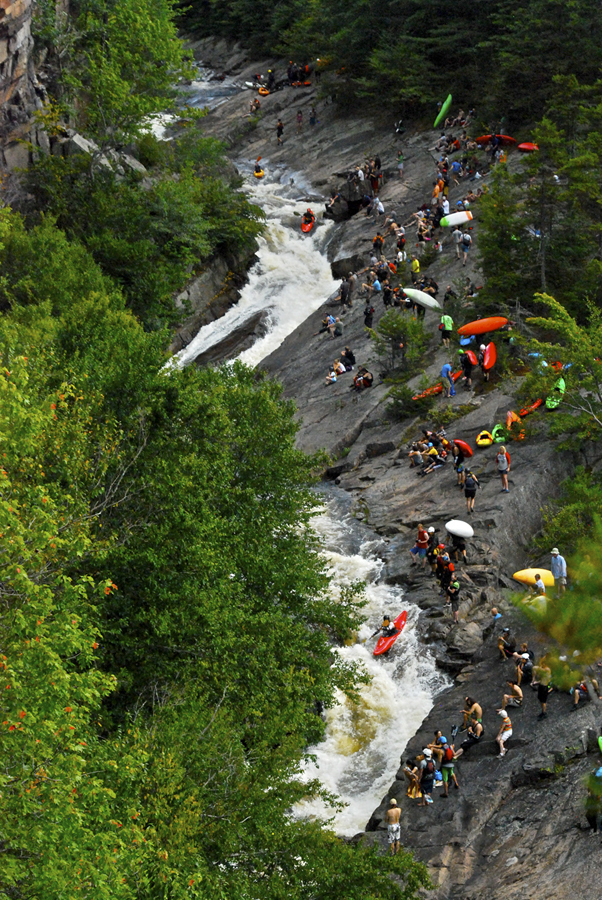 Matt Crowell
This image from Matt Crowell also sings. Technically its great, but the composition holds it back for me. The foreground is a bit distracting, and the tree branches obscuring the paddler really ruin the image for me. It's just too busy and distracting, and ends up being where my eye rests.
Harald Glanz II
With the brightest spot of light away from the subject who is about to exit the frame and nothing else shown to relate to, this image just doesn't do it for me. On the other hand the public and Shannamar like the feeling of movement enough for it to advance.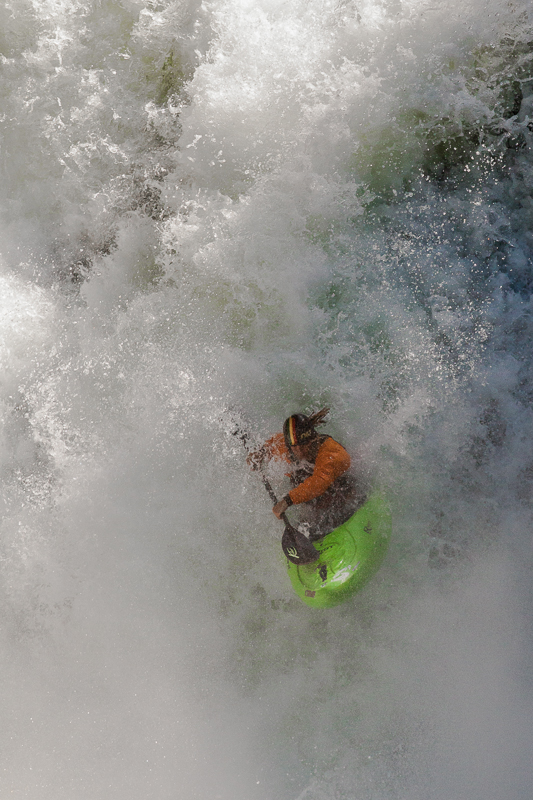 Jayson Lynn I
I wish there was more going on than a front surf here, but I do like how the water on the left serves as a line to draw the eye to the paddler on the wave. It's a shame everything is so brown and drab, but the composition helps make up for that and gets my vote.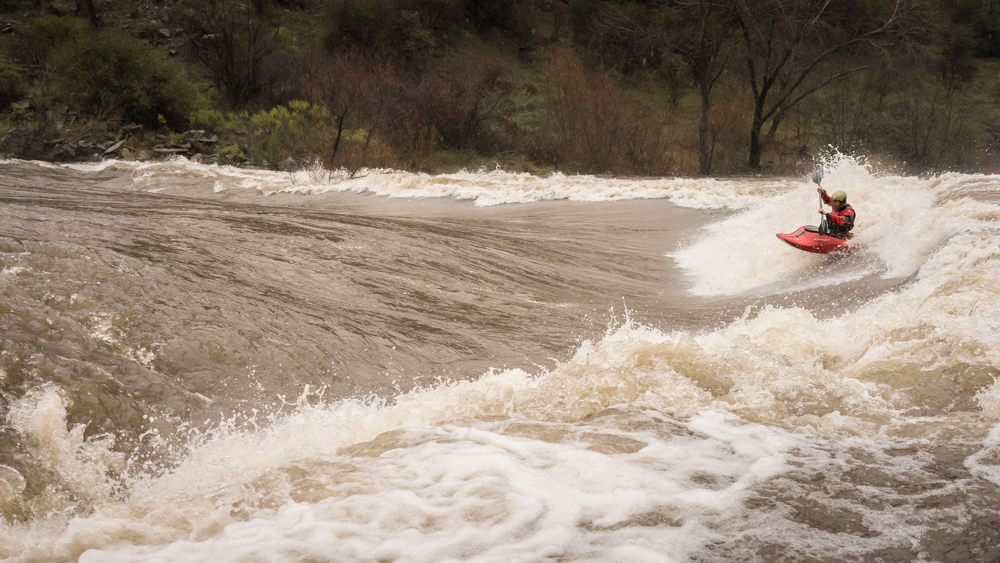 David Spiegel III
This hits the earlier mentioned comment about how a close up shot needs to have the eyes of the subject. This one nails the feeling of concentration, and enough background is included to set the scene. Plus unlike many close up whitewater images, it's not all white around the paddler, the dark in the upper left really helps frame the action. It's easy to think that for a shot like this you need the cliche professional 70-200mm f/2.8, so bonus points to this shot for being from a 70-300mm. The only downside to me is the top of the paddle blade being cropped out, but still I love it and don't seem to be the only one.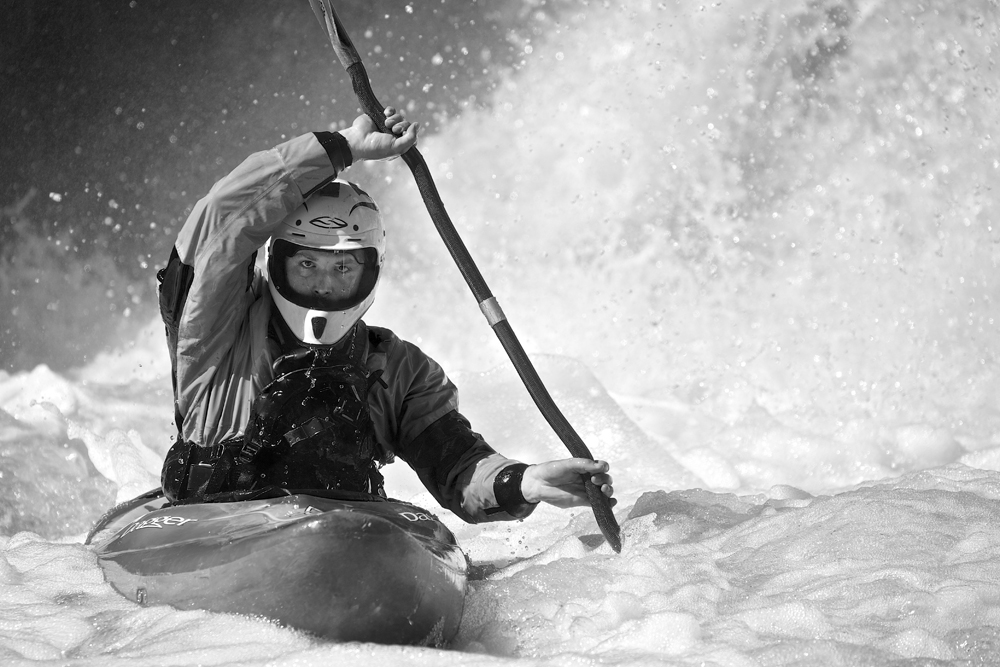 Lee Timmons
I like the shallow depth of field in Lee's shot, but am left wondering. Are they trying to surf? Are they out of control? The lighting is backwards with the paddler the darkest object in the frame, and with no objects to relate to I'm left feeling confused.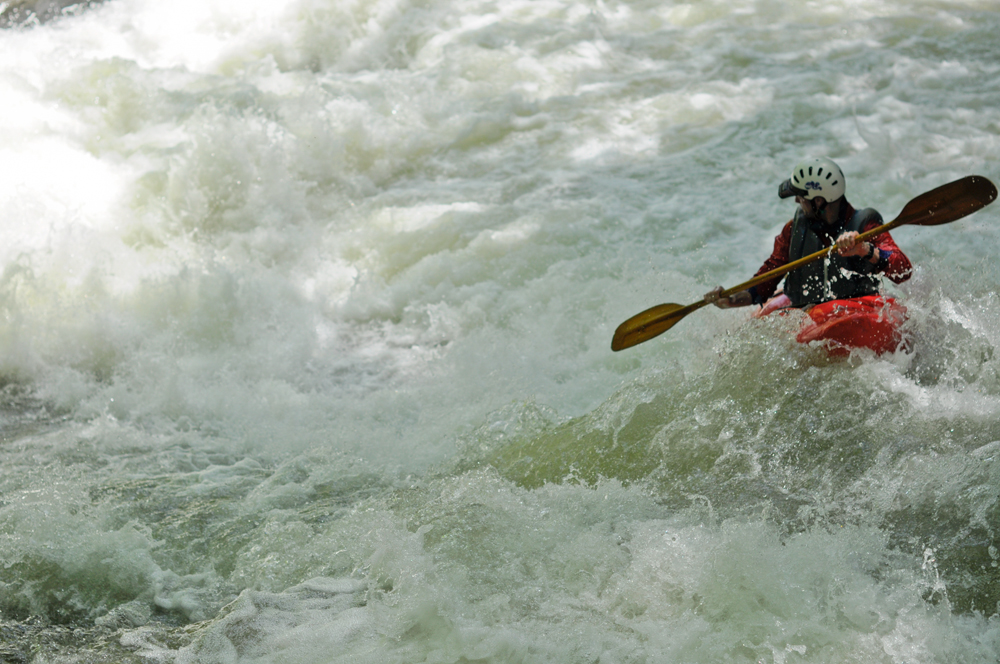 Leif Anderson I
I'd be a lot more into Leif's shot if someone was running it, but portaging rarely gets me excited in a good way, but Shannamar liked it.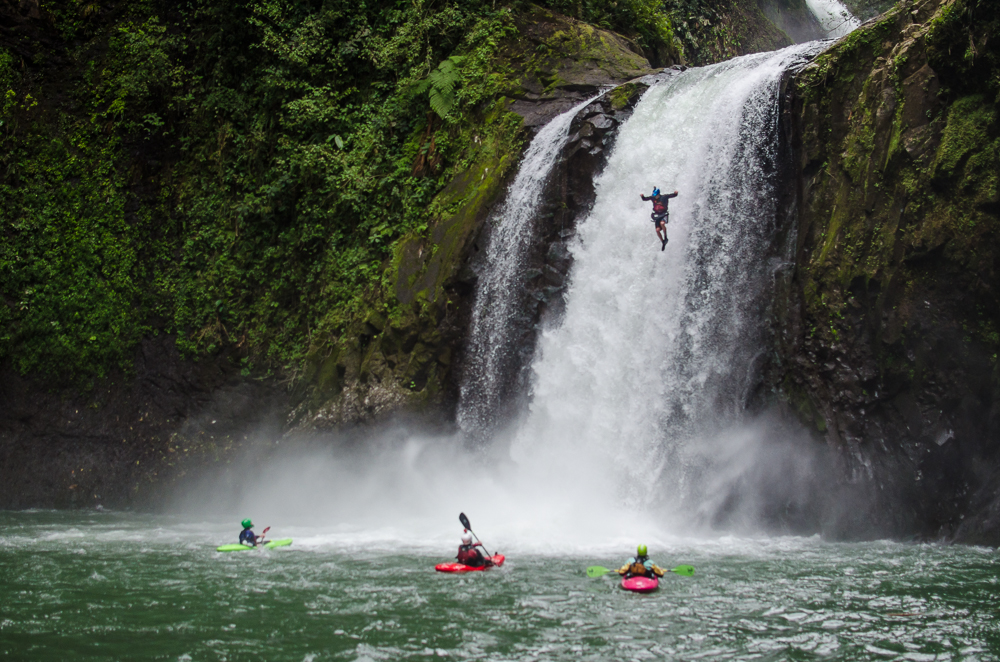 Eric Chance II
Gorge walls and tough lighting, Eric has done a good job with the light. Although the color in this gorge is a bit drab it simply makes me want to kayak and has my vote.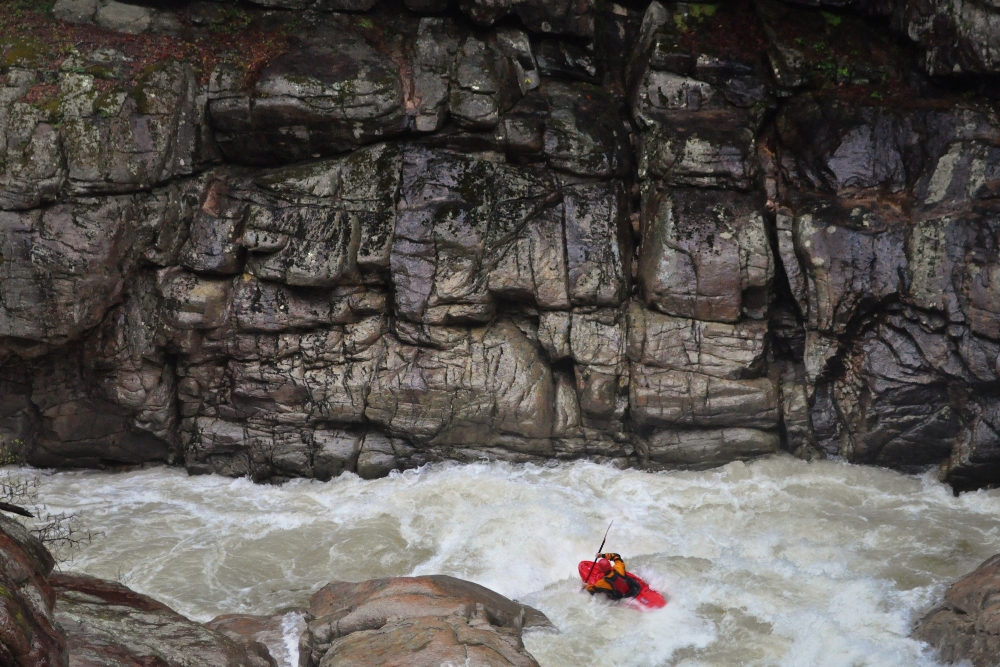 Tom Janney I
This is one of my favorite runs in the world. I'd like to see this shot cropped closer using the tree on the left for natural framing, and I don't like the pogies & people downstream. It's a bit busy and distracting. Still a very nice over the shoulder shot, but up against another of my favorite images so far.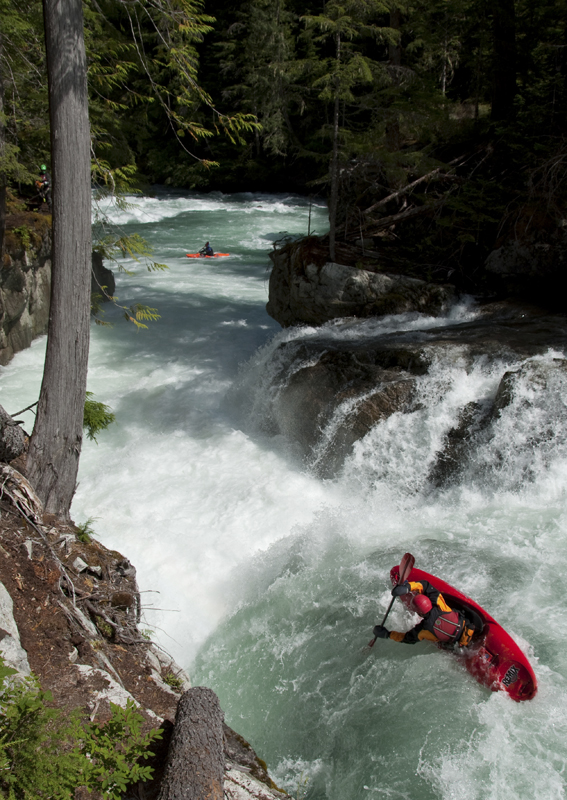 Jakub Sedivy II
Connection with the paddlers eyes in big water is rare. I like this shot a lot by Jakub, it has great water texture. Perhaps too much noise reduction has been applied, but that's not too surprising considering it was shot on a Nikon D200 with an old 70-210AF. It's nice to see something different and I like the composition of this shot and give it my vote.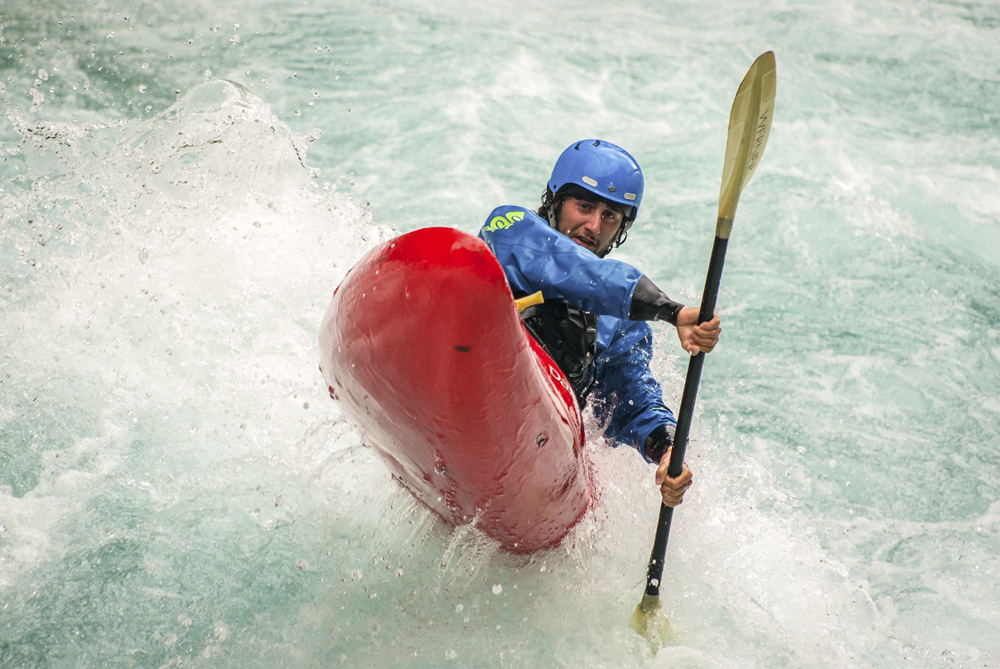 Nicholas Gottlieb
Nice use of back light & a good paddle stroke are great, but the snow on the banks, road and second paddler do detract from the image. Especially the snow as the image has an otherwise warm tone and feel. I think in another bracket Nickolas's shot would have advanced, but he got a tough draw.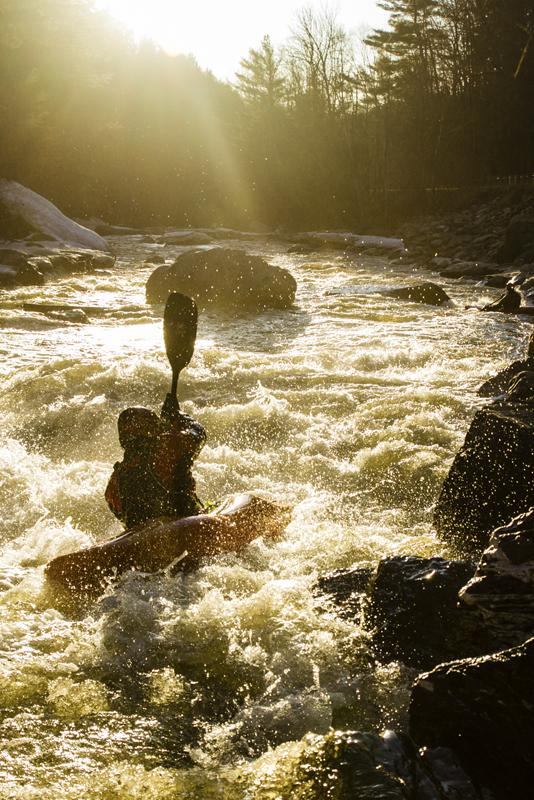 Eric Parker III
I love the flow of water through this drop shot by Eric. It's a great boof and unfortunate about the people downstream. I also think it would look even better in a 16x9 format, but regardless it gets my vote to advance, the curl of water just pulls me in.