Sorry for the delays, I got caught in wedding season and had to take care of what pays the bills before getting back to this, then our internet was down for a week. It's kind of alive now so here we go with the semi-finals results.
Once again I'd like to thank our sponsors for the prizes: a pair of Astral Rasslers, a Kokatat Hydrus 3L Stoke Drytop and $50 Kayak Shed gift certificate from PNW Kayakers.
Bracket A


I like this shot but is there water on the lens? That's my guess as to why the left blade is blurred. It's slightly distracting, but on the whole I like the feel of the canyon.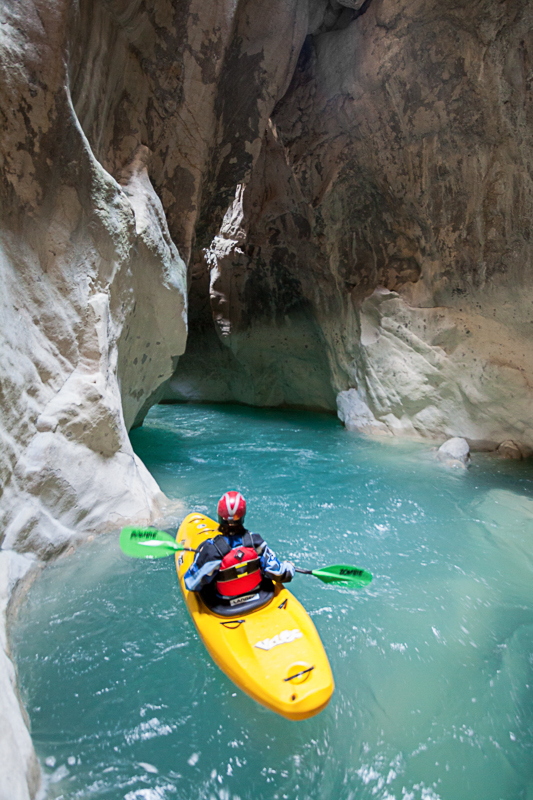 In the photo contests we've seen a few slow shutter shots, and I'm happy to see one finally done right. While in some ways not the most compelling image, at the same time it's unique and different, I'd just like to see something darker in the frame to balance out the overall tone of the image.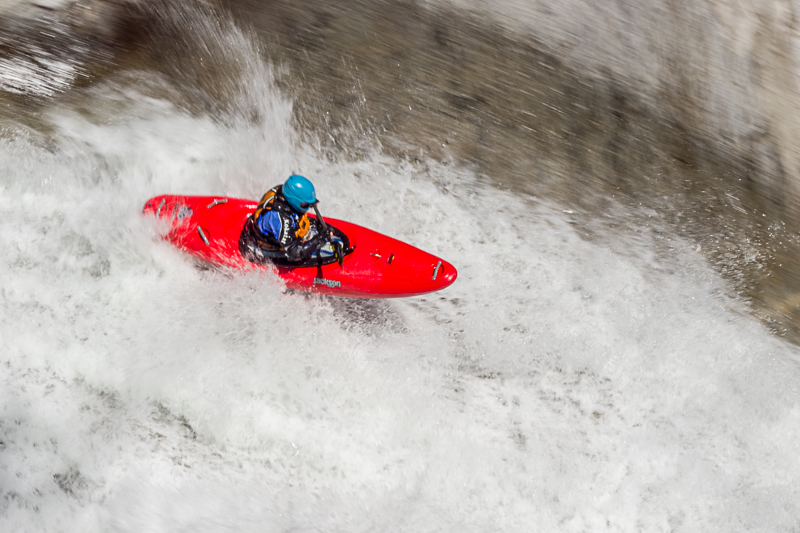 Contestant 1
vs
Contestant 2


Personally I just don't like this shot, the composition is good but the colors, unftunately out of the photographers control, are just an ugly blend that triggers a gag reflex for me. On the other hand it's Shannamar's favorite of the bracket, she enjoys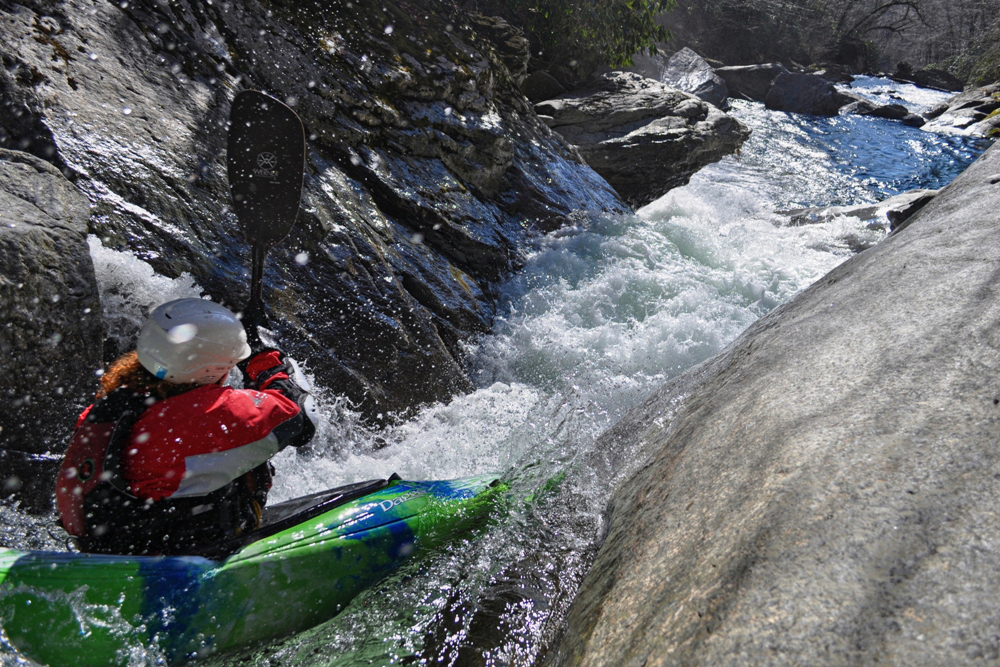 On the other hand this is my favorite photograph in this bracket, although a more agressive stroke and no gopro would be nice.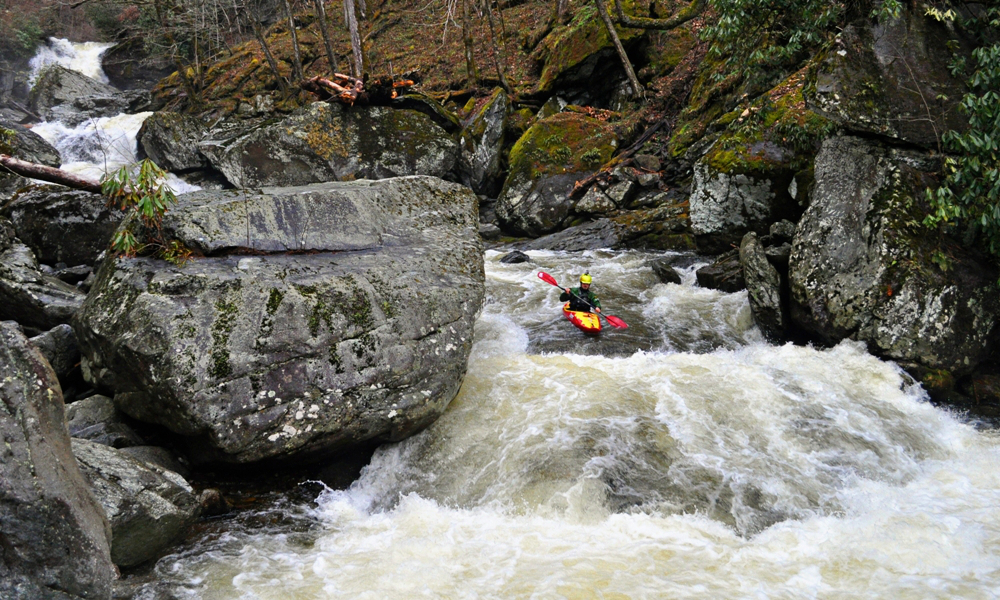 This is a tough bracket for me to decide, but in poker a pair of twos beat an ace high. I think Harald Glanz has a nice pair while Eric Chance has an ace high. Thus my vote goes to Harald, while Shannamar actually liked what I did not and gave Eric the vote.
Harald Glanz: II
Eric Chance: I
Bracket B

Interesting choices from both contestants as as pair of images are geographically matched.

Dead space in an image is often a polarizing aspect of an image. Magazines love it because it gives them space to put text. Personally I hate it because it's boring. I like a Hemmingway minimalist approach. In that aspect I dislike the first of John's images, but like the second. Just too much dead white space in 3/4 of the first image, and the story it tells to me is uh, well wtf is going on and why is he celebrating? On the other hand I like the textured clouds in the background and shallow depth of field in the foreground on the second. The light and focus give it nice depth and texture.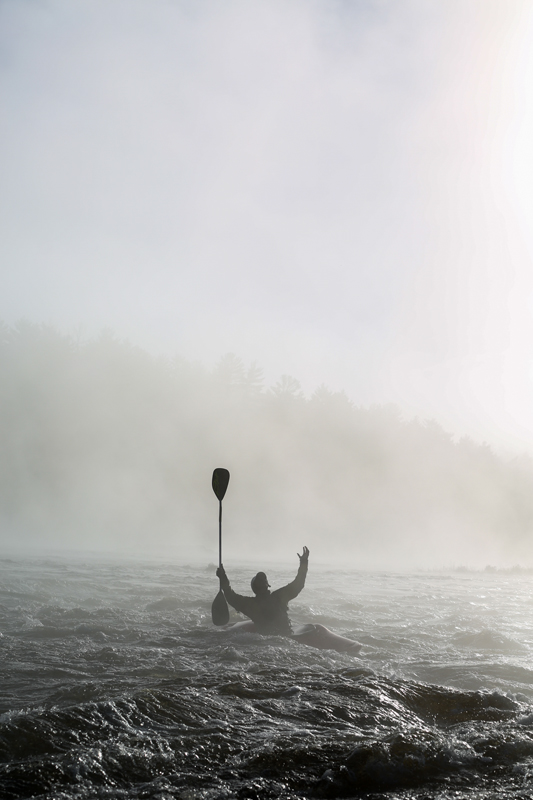 Contestant 3
vs
Contestant 4


Nice light, great boof and good form. I like the composition but would like it cropped just a touch tighter to get the busy bright spot of sky out.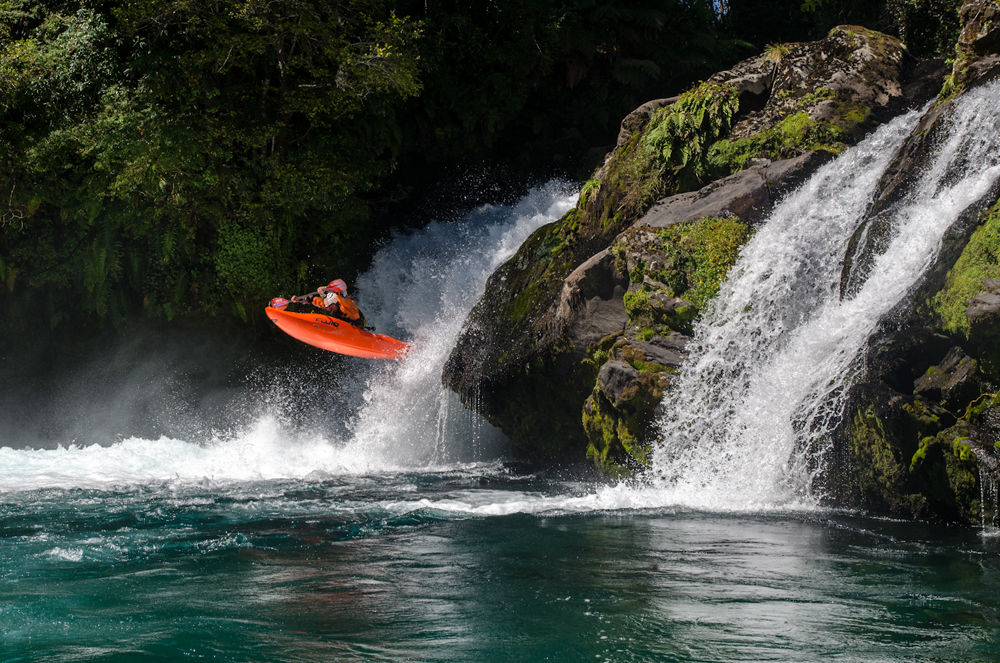 Once again nice light, good form and solid composition. Nothing that's groundbreaking but solid and nice to look at.
I'm incredibly torn on this bracket. Once again we're back to where we were with bracket A, a pair vs one strong image. While I enjoy John Rathwell's photographic ability in these images more, Jakub Sedivy's make me want to kayak, which is what this contest is about and he walks away with my vote.
John Rathwell: I
Jakub Sedivy: II
Bracket C


Well this is semi-finals for a reason, each bracket is tough. I like the foreground branches in this one, but the other branches over the paddlers helmet not so much. It took me a long time to realize this shot is Big Brother on the White Salmon, which says a lot for the photographers ability to find a unique angle. I think I'd be head over heels in love with this if the branches were not obscuring the paddler.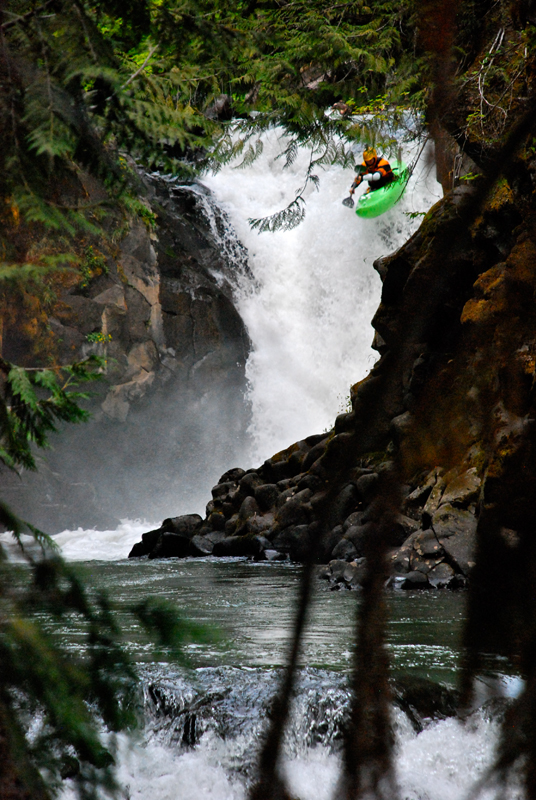 If someone was paddling in this, not praising jah light or taking a pee or whatever they are doing, I'd love it. In fact you could totally remove the guy in the center and it would be an interesting photo, but as it is the place is beautiful but I'm left confused by one subject on the left evoking curiousity with his pensive stance while the other, well I'm not sure what he is doing.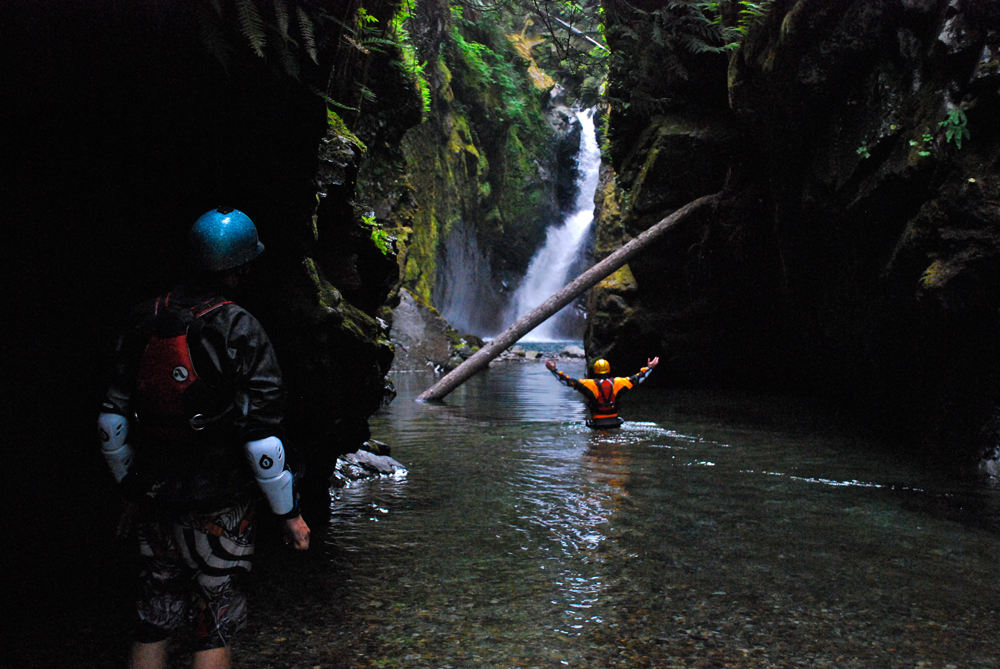 Contestant 5
vs
Contestant 6

In this image the paddler is just too small and too far in the center of the shot for my taste.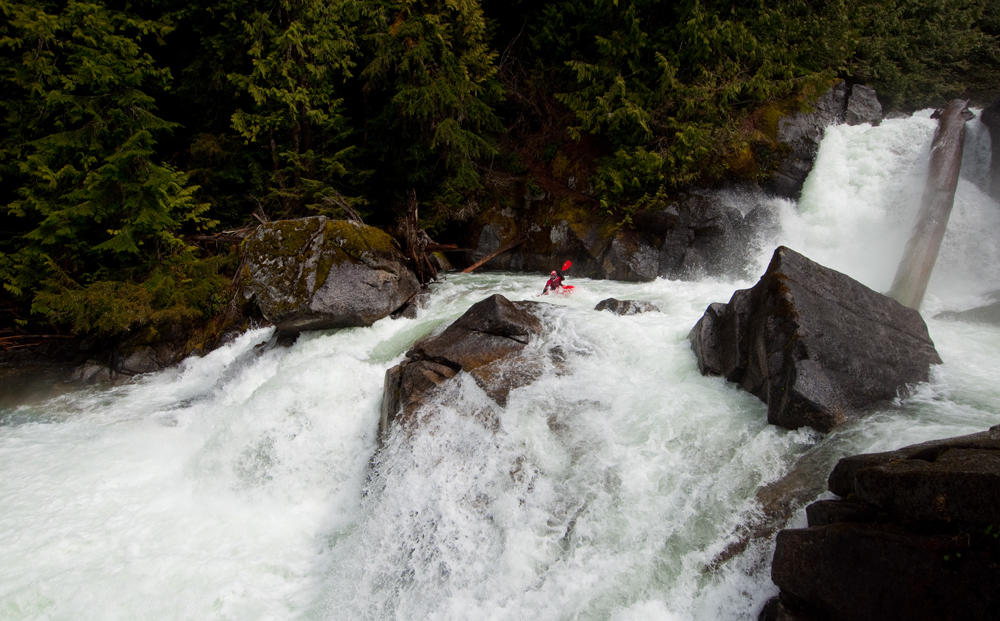 Beautiful gorge, solid stroke, nice composition.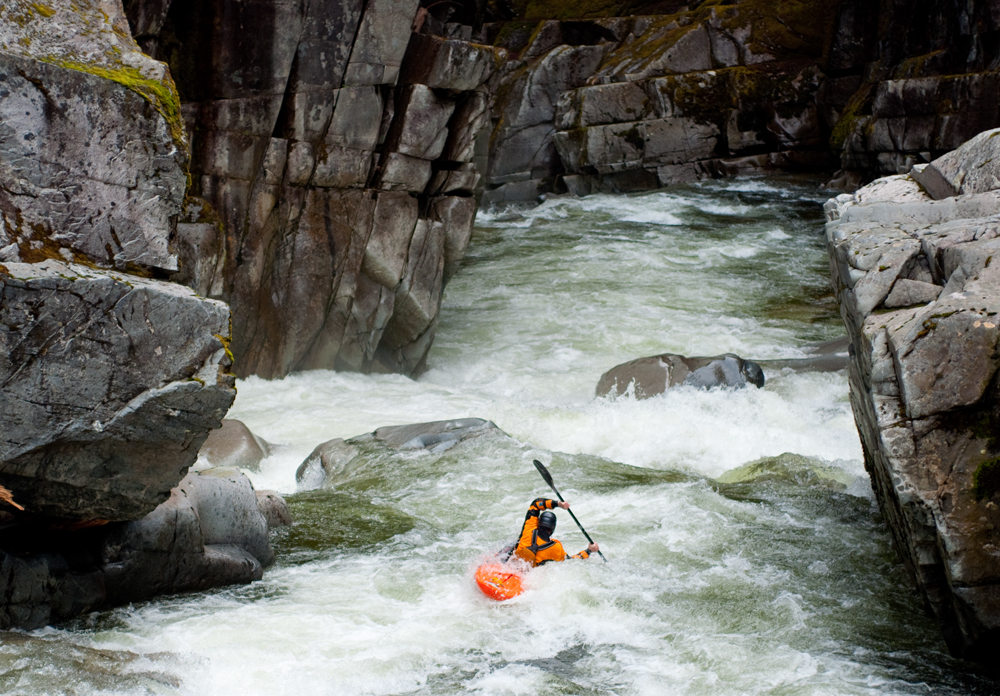 I like one of each contestants shots in this bracket. Of their better shots Steve's is more of a classic image while Eric's is a bit more creative, but moving to their less liked images I prefer Eric's second image more and give him my vote.
Eric Adsit: II
Steve Arns: I
Bracket D


Great light, nice and sharp. I wish the paddler had more space to move into and as in so many images, no gopro on, but I like the feel of this shot which is funny considering I'm pretty sure it's the same location as Steve Arn's first image.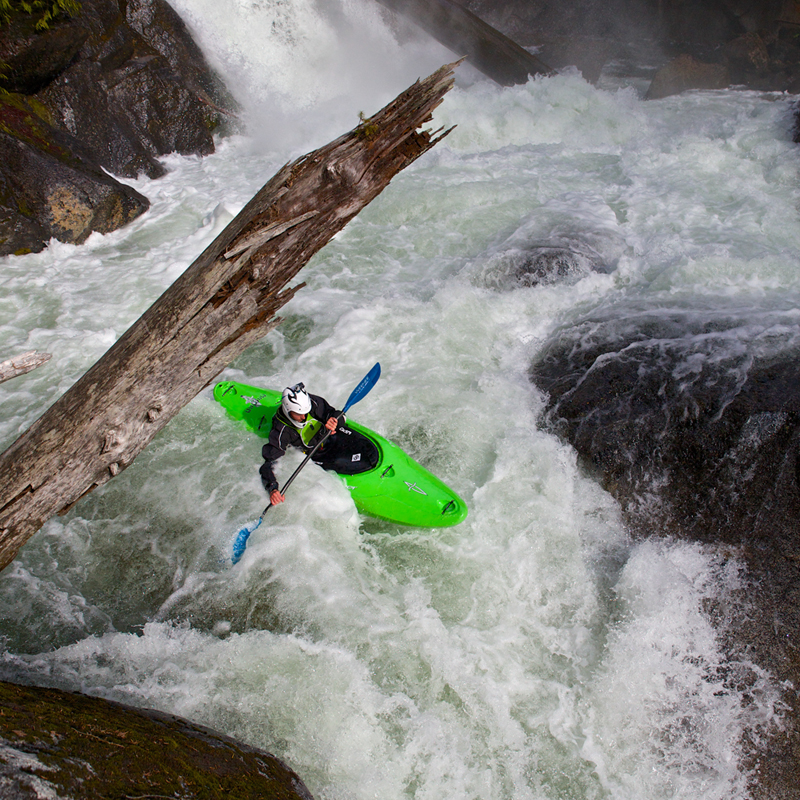 Love this shot. Really wish the paddler was higher up in the frame. Still, great water color and nice contrast with the red boat. Favorite shot of the round.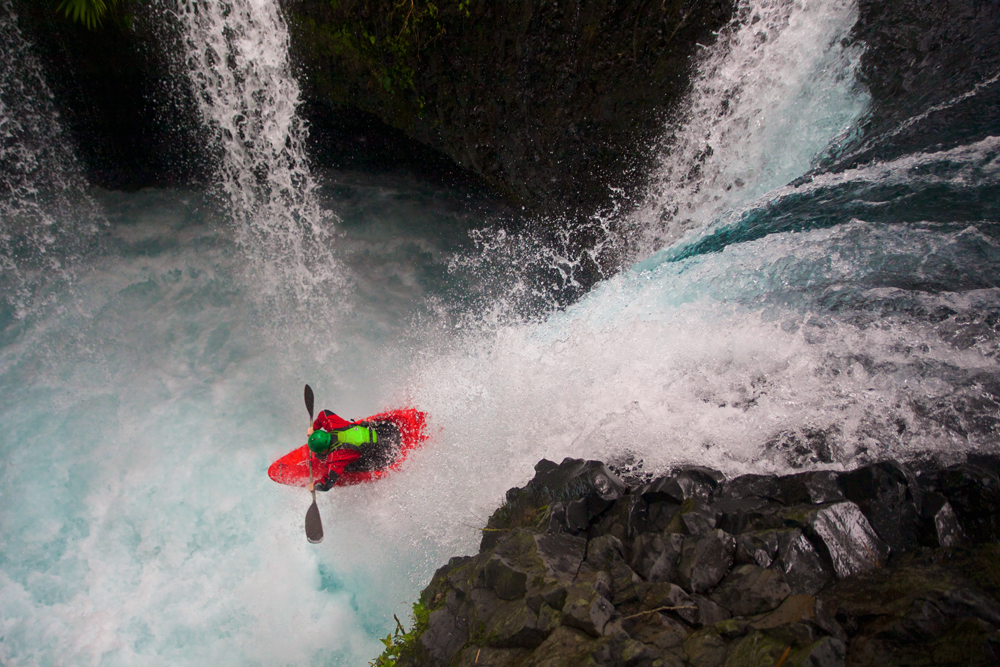 Contestant 7
vs
Contestant 8


This shows the majesty of the Grand Canyon of the Stikine, but the flat gray sky takes away from a lot of the impact this image could have, because that's bright spaces are where the eye naturally goes.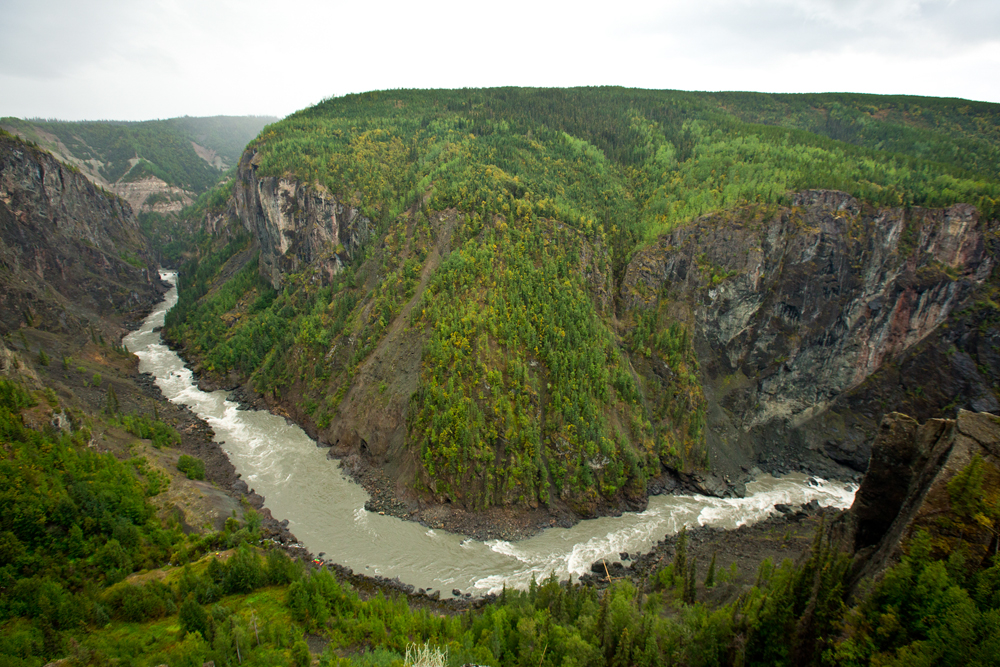 I like foreground in kayaking images, but the bushes in this one are busy, added to the gainer while running a waterfall leads to a too busy of an image.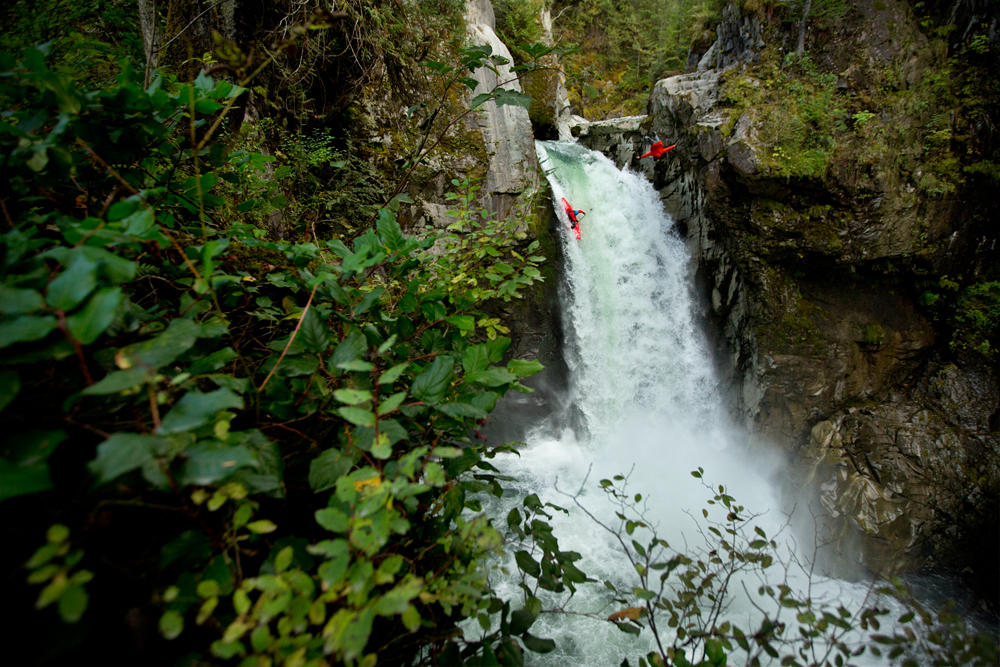 I think Eric Parker is at the top of the game in whitewater photograpy right now, but unfortunatley this isn't the best of his work, and David Spiegel is showing some of his best work here and gets my vote.
David Spiegel III
Eric Parker