Snow Branch of the Middle Fork Feather.
You think I'd have learned by now that snow and kayaking are not good companions. Flakes falling on the river are certainly a beautiful thing while portaging in snow is not.
When in drought, don't doubt. Take what flow window there is.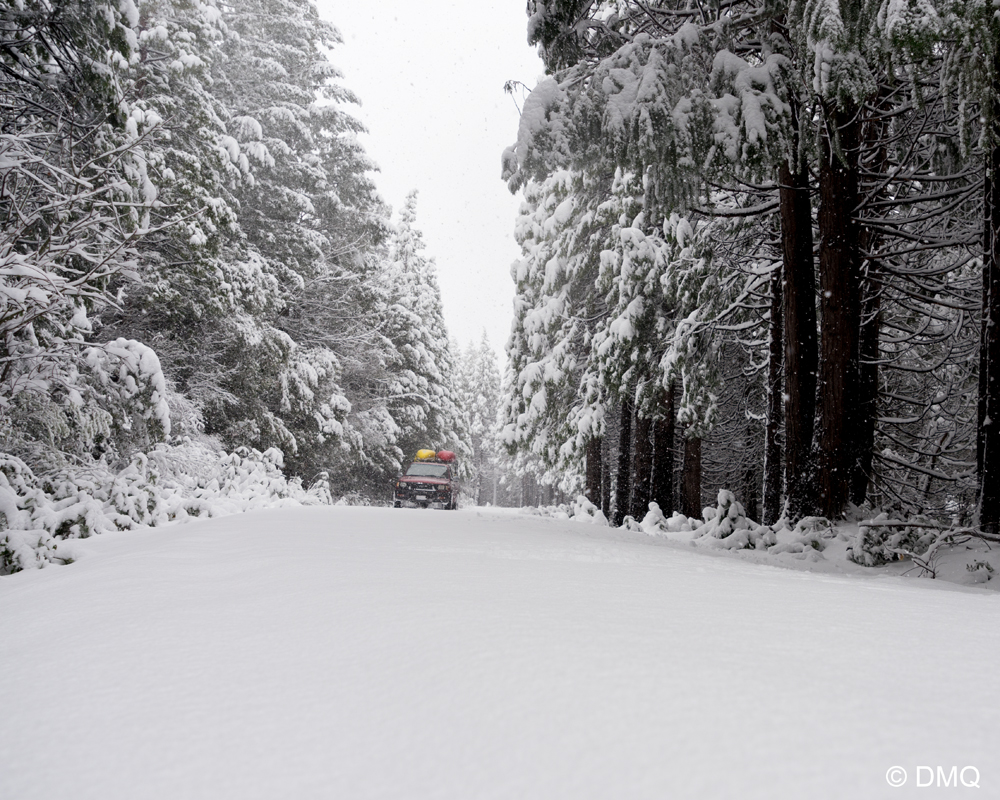 Sony A7, Sony Zeiss 24-70mm f/4
Low but it'll go with Johnny Chase at the South Branch of the Middle Feather put in.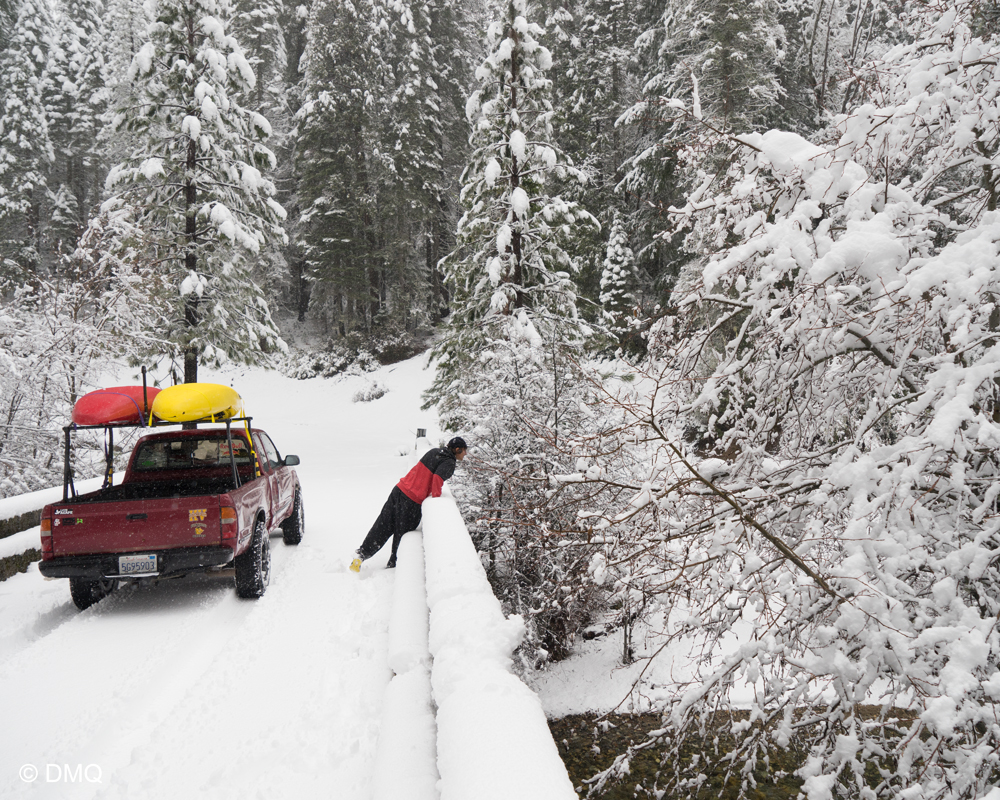 Sony A7, Sony Zeiss 24-70mm f/4
Two new logs before the best section of the run, this one will be dangerous at higher flows.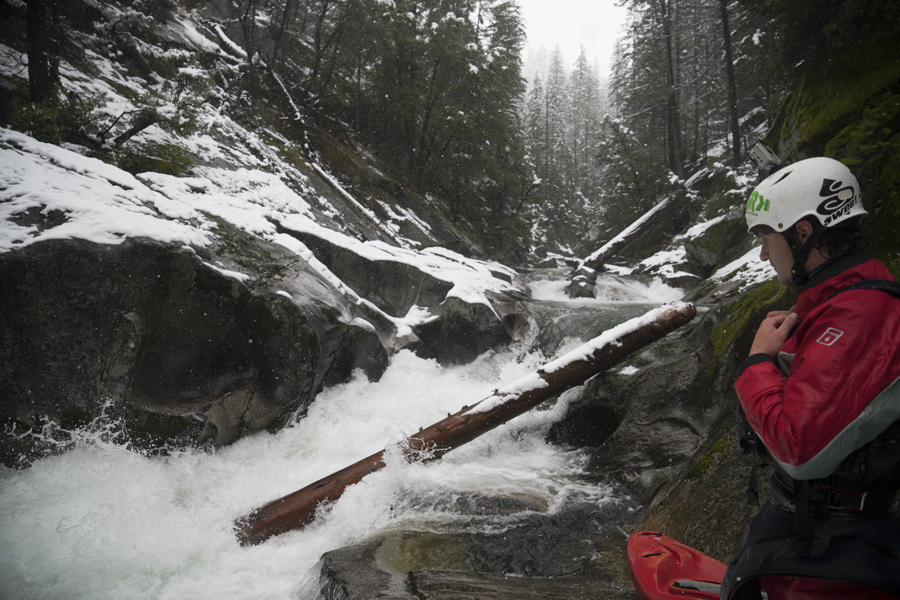 The snow line illustrates how steep the South Branch is, as it didn't take us long to drop out of it.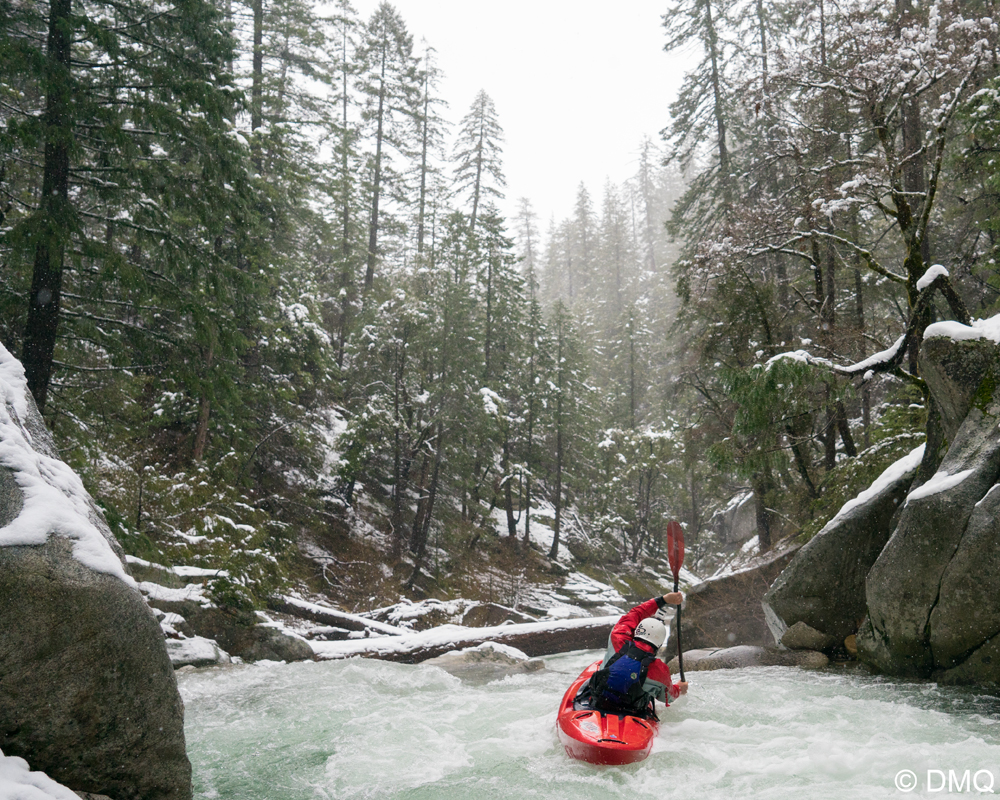 Sony A7, Sony Zeiss 24-70mm f/4
Good news, the wood on top of the first falls was gone.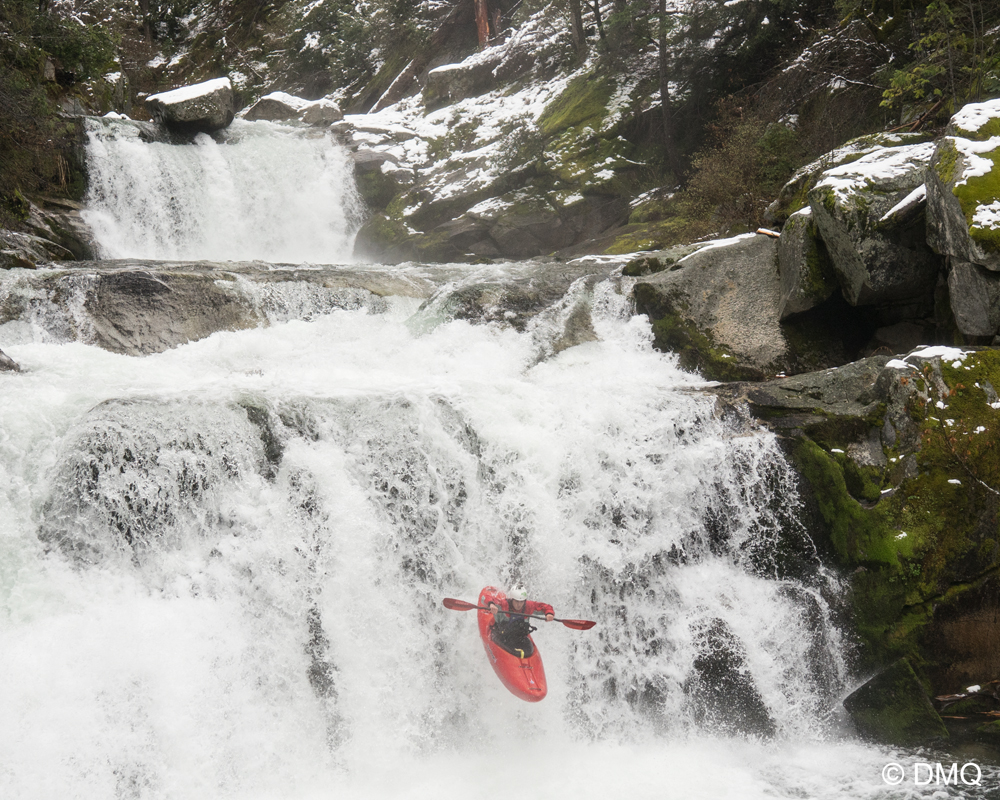 Gloom
Sony A7, Nikon 16mm f/3.5
Perfect luck, by the time we reached the last portage the snow was gone, Johhny enjoys the final falls.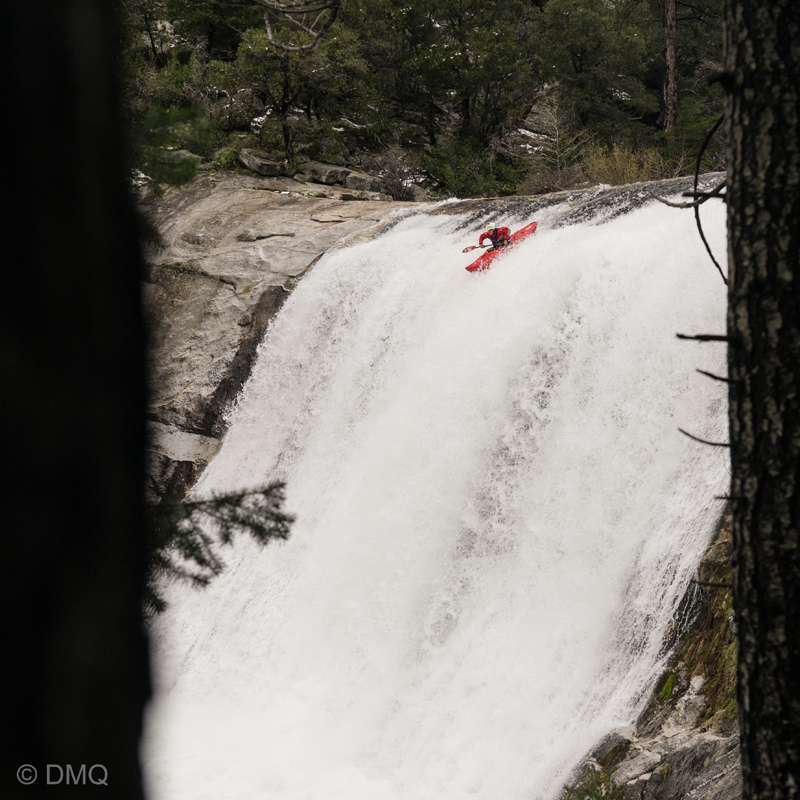 For our journey snow on the run was not an issue, but hiking through six to eight inches on the shuttle proved to be exhausting with us just reaching put-in as dusk ended and the night began.