Happy to say reformatting went well here and things almost back up to speed.
In photography we have had the idea that a camera is no more than the lens it sees through beaten into us. This is true. Oddly enough, at the same time a lens can be defined by the camera it's attached to. Some time ago I didn't like the
Sony 55-210 E
mount variable aperture zoom. Oddly enough, now I do. The slow AF of the unit made it rather pointless and overpriced, the the quick AF of the A600 solves this issue, and it's really a joy to use on this camera. Decent optical quality, cheap price, light weight and fast AF. That about sums it up.
This thing has been going around facebook to post 5 B&W photos n 5 days and tag 5 other people. It's a very facebook thing and I realize that thankfully there is a world outside this mess. So it's a good excuse to share some B&W photos here even though I am quite tied into the world of facebook for better or worse.
I had a Sony NEX-5R converted to 720nm infrared under the impression that it gave similar to a standard value exposure levels. That's somewhat true in daylight, as it's about a stop less. Once any kind of cloud cover comes in it's much, much darker with infrared.

Chse Nobles of the Truchas waterfall of the Alseseca in Mexico.
Sony NEX-5R, Sony 10-18mm OSS @ 14mm 1/800 f/4.5 ISO 100
Out of my element, San Diego, California.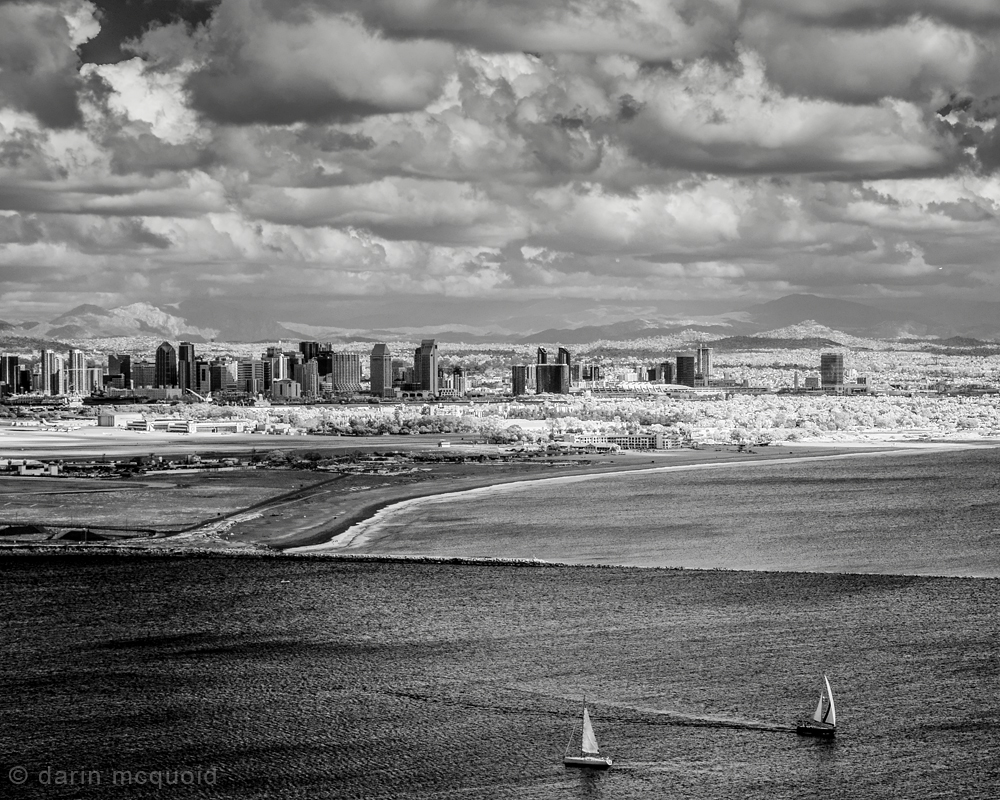 Sony NEX-5r, Sony 55-210 OSS @55mm 1/500 f/8 ISO 400