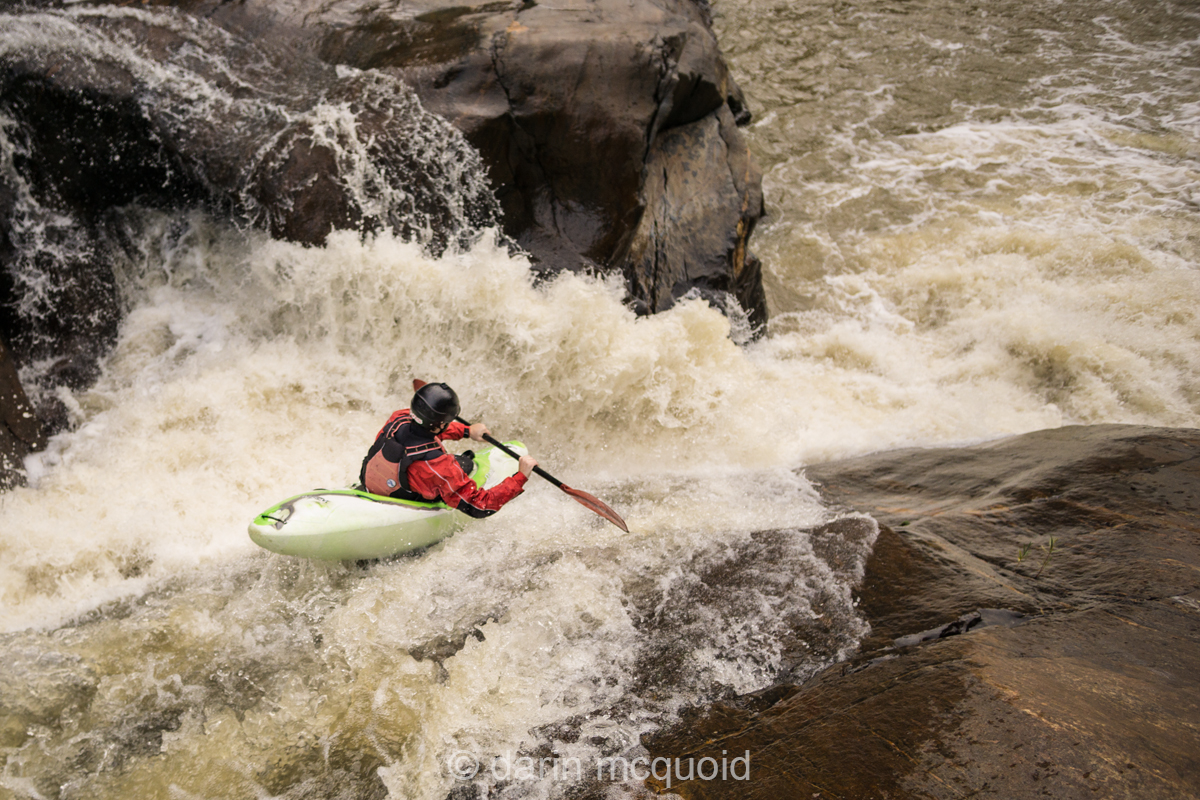 Sony A6000, Samyang 12mm f/2
A short time ago Canoe and Kayak UK magazine closed their doors. This doesn't come as too much of a surprise considering the overall decline in the magazine industry. Bliss-Stickis done with sales in the US and several other companies are falling on hard times. It's not too big of a surprise. Kayaking was once the cool kid and growing like crazy. Then things suddenly tapered off. Since then it's been in a steady if slow decline. At first it crashed in the way that explosion growth sport rollerblading did, to be followed by what we're now
seeing in snowboarding.
Kayaking is the meat in this sandwich of fad sport decline. Windsurfing can be added in there somewhere too.
What will tell the future of the sport is investment in youth programs. A common trend for American paddlers is to have a fast and furious go at the sport, then quit. Yet this isn't as common of an issue with slalom paddlers, it seems like many of them transition into whitewater and continue kayaking for many years, an unusual amount going on to found companies. The sport isn't dead, nor will it will die completely, but the current trend needs to be reversed.