Riders On the Storm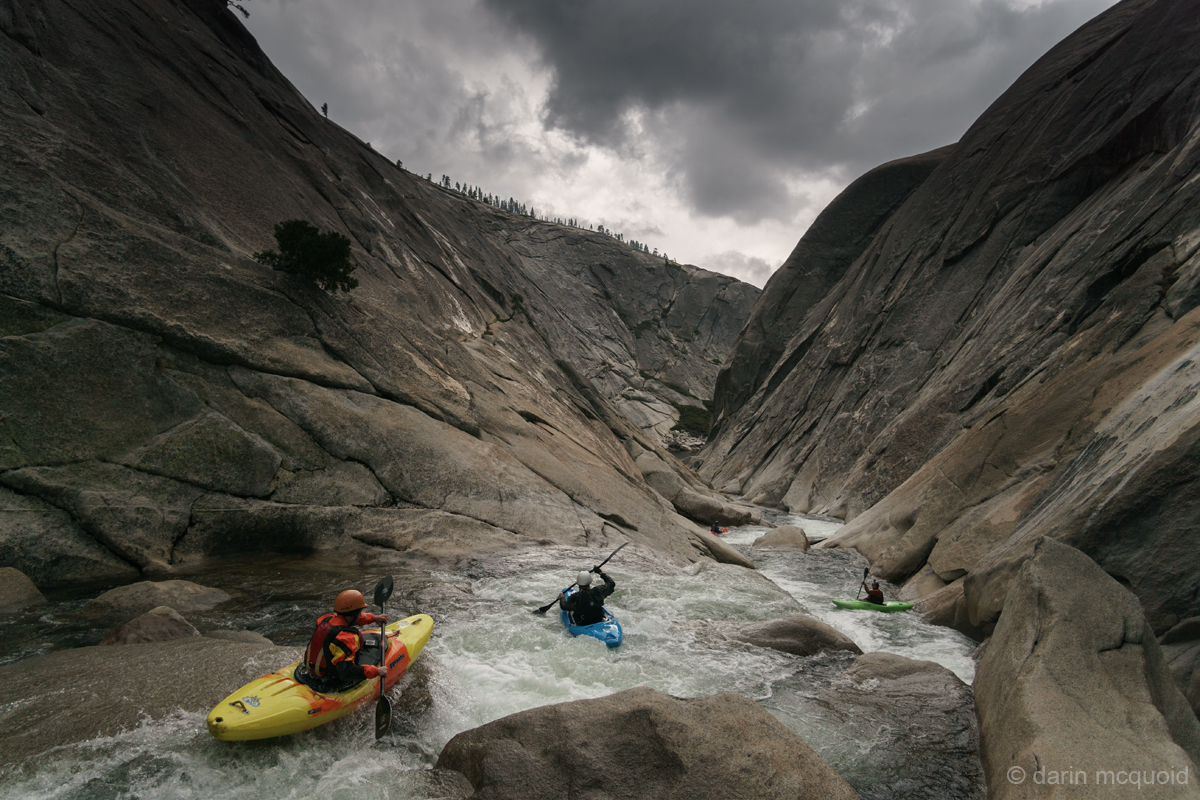 Jason Hale, Gareth Tate, Jared Johson and Ben Coleman on Upper Cherry Creek, April 21st. Sony A6000, Samyang 12mm f/2
Sorry for the lack of updates here. Dealing with html is a hassle vs just posting on facebook, but I know a lot of the world (smart people) don't live on facebook. So an overdue update is due. When we managed to get a new Prijon Cali on a flight from Germany we were stoked to see it, but had low expectations for getting it on the water in its namesake. So we went for the classic Cherry Creek run on the Tuolumne, which was great but isn't the most photogenic piece of action. A week later the call came in. Upper Cherry Creek was in, ironically minutes after I claimed it wouldn't flow with this year's 5% snowpack. Good thing I'd outfitted the boat for myself, sans pillars it's 44lbs which is good because I was not in shape for the hike.

As a photographer Upper Cherry is interesting for me because off the top of my head I can still name the camera and lenses I've used on every trip. I guess with the nine mile hike in I think about what I'll bring more than normal. If you're curious over the years it's been:
Nikon D200, Nikkor 20mm f/2.8 AF-D, Nikkor 50mm f/1.8 AF-D
Nikon D200, Sigma 10-20mm f/4.5-5.6 HSM
Nikon D200 (owned D700 at the time but it was broken) Sigma 18-200mm
Nikon D700, Arsat 35mm f/2.8 T/S, Zeiss Jena Biometar 80mm f/2.8 T/S adapted
Nikon D600, Nikkor 24-70mm f/2.8 AF-S
Sony NEX-6, Sony 10-20mm OSS, Nikon 85mm f/1.8 AF-S
Sony A6000, Samyang 12mm f/2, Sony 55-210mm OSS.

How was the Prijon Cali on Upper Cherry Creek? It was tough for me to hike with, I normally shoulder and at 5'6" it was tough to put the boat down because it's so tall. On the water it was fantastic, great to have all the volume to ride over the funk that the run gets in tight spots. Incredibly nice not to worry about my boat breaking out there.


Rok Sribar putting it to the test on Cherry Creek.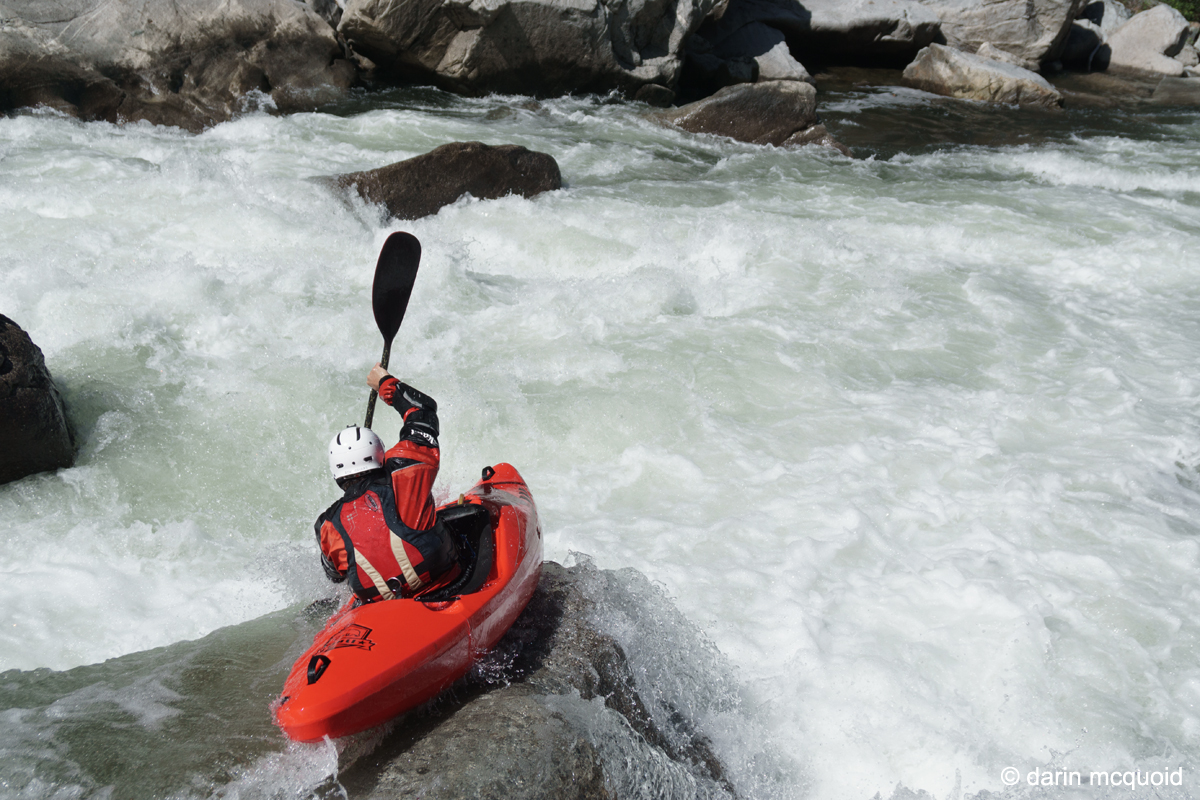 Ugly Boof Face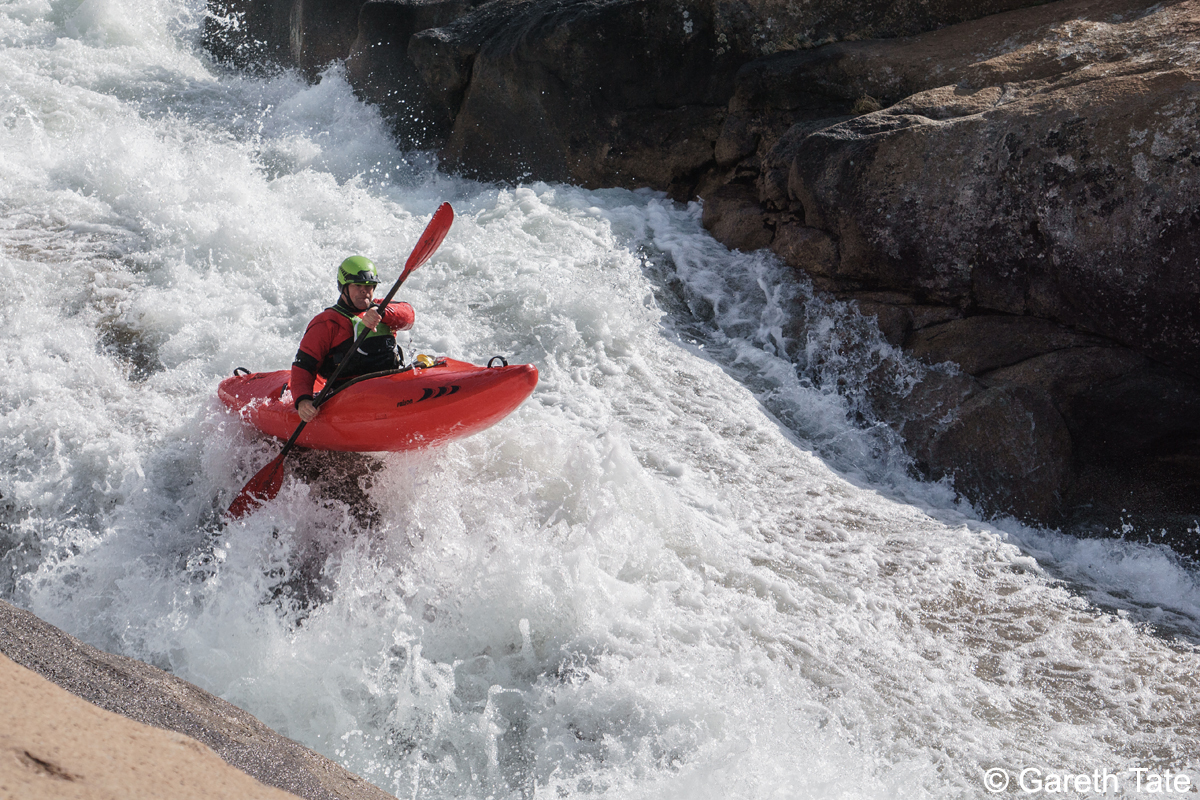 Lots of volume to ride up over the mess.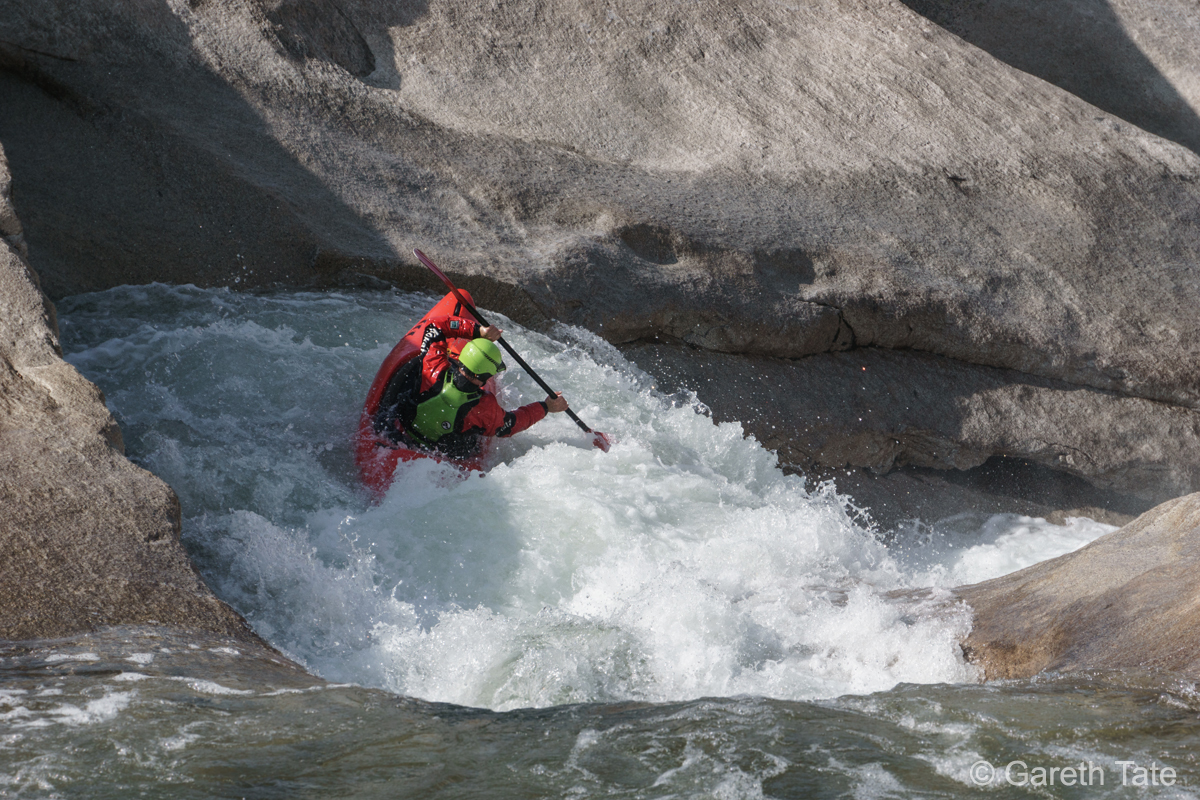 Global Warming Gorge is an added bonus this year.