On our first trip I was blown away by the power and gradient of Dinkey Creek before. My bulkhead broke earlier in the day and I was planning to walk the Nikki Kelly slide until Devin Knight had a beautiful line. I found some light, dry driftwood and stuffed it in the bow of my kayak for a foot brace, and it worked better than the stock Jackson one, broken or not.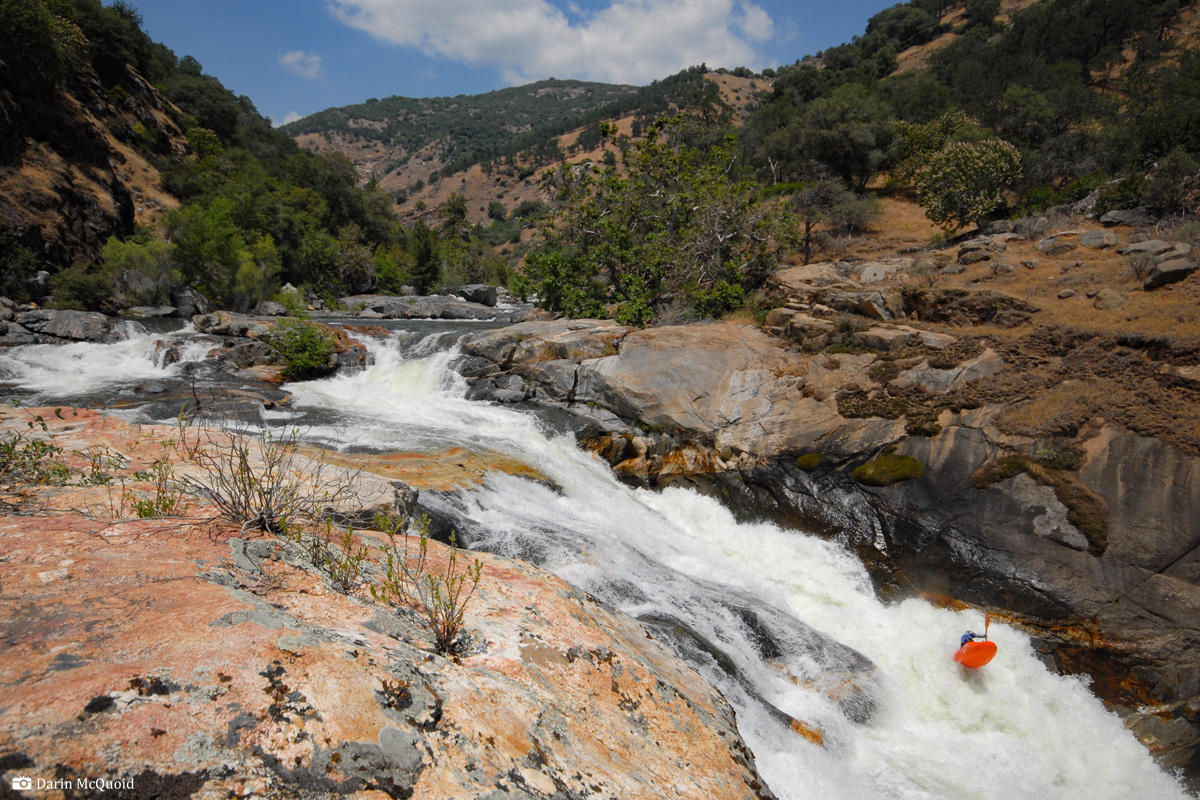 Nikon D200, Sigma 10-20mm @ 14mm.
It was so good we went back two weeks later. Ben wasn't actually that into the run, perhaps because it was on the lower end. So he ran everything that could be run, and got a common result of that on Dinkey.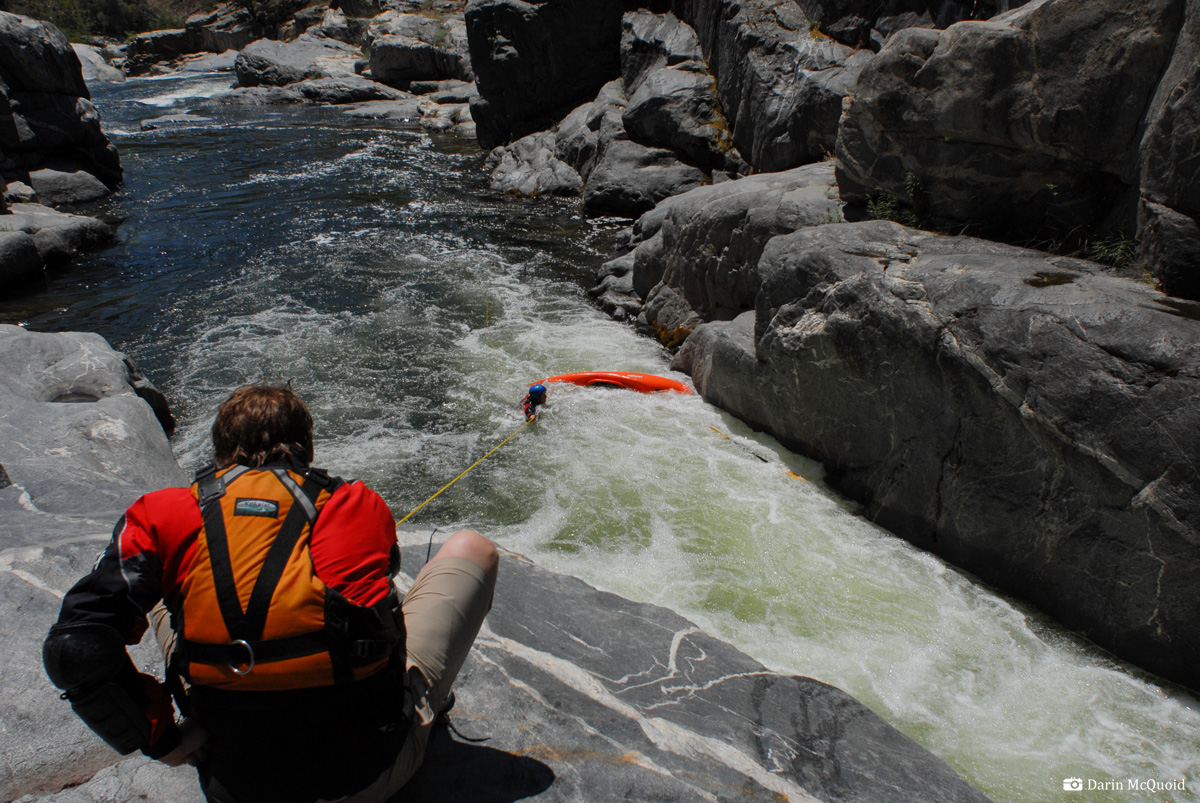 Nikon D200, Nikon 20mm f/2.8

One year later and flows were pretty high, I was the only one who had done Dinkey and we had a group of English and Scottish paddlers. One swim in a bad spot and a team member paddled out with a compressed vertabrae, yet somehow we had an amazing trip, lots of good energy. Simon Tapley on the Nikki Kelly slide.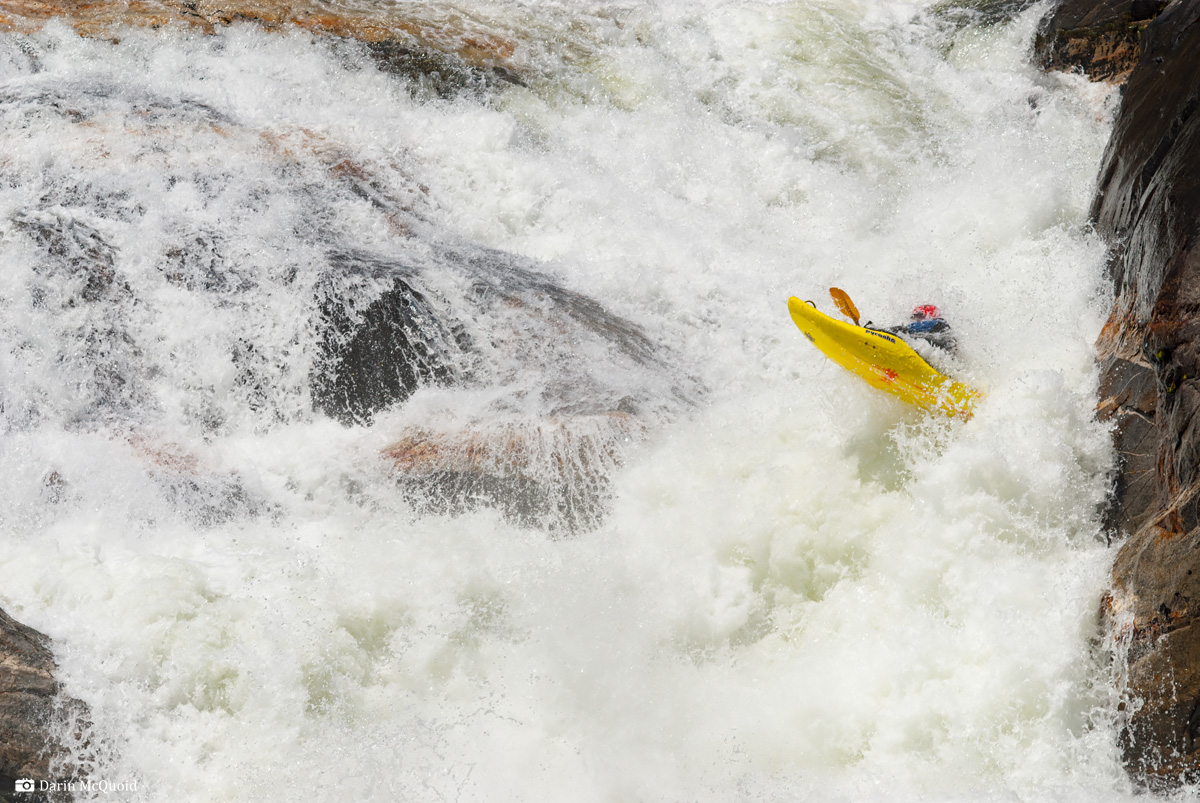 Nikon D200, Nikon 75-150mm

2010, huge snowpack in the mountains and a cool spell hit in April. Someone thought Dinkey seemed like a good idea and I agreed. We ran into snow on the shuttle, but I thought put-in wasn't too far and told everyone that. It was about seven miles and we camped before putting on, which made for nice morning light as the day started and it ended up being one of my favorite photographic trips on the river. Laura Farrell.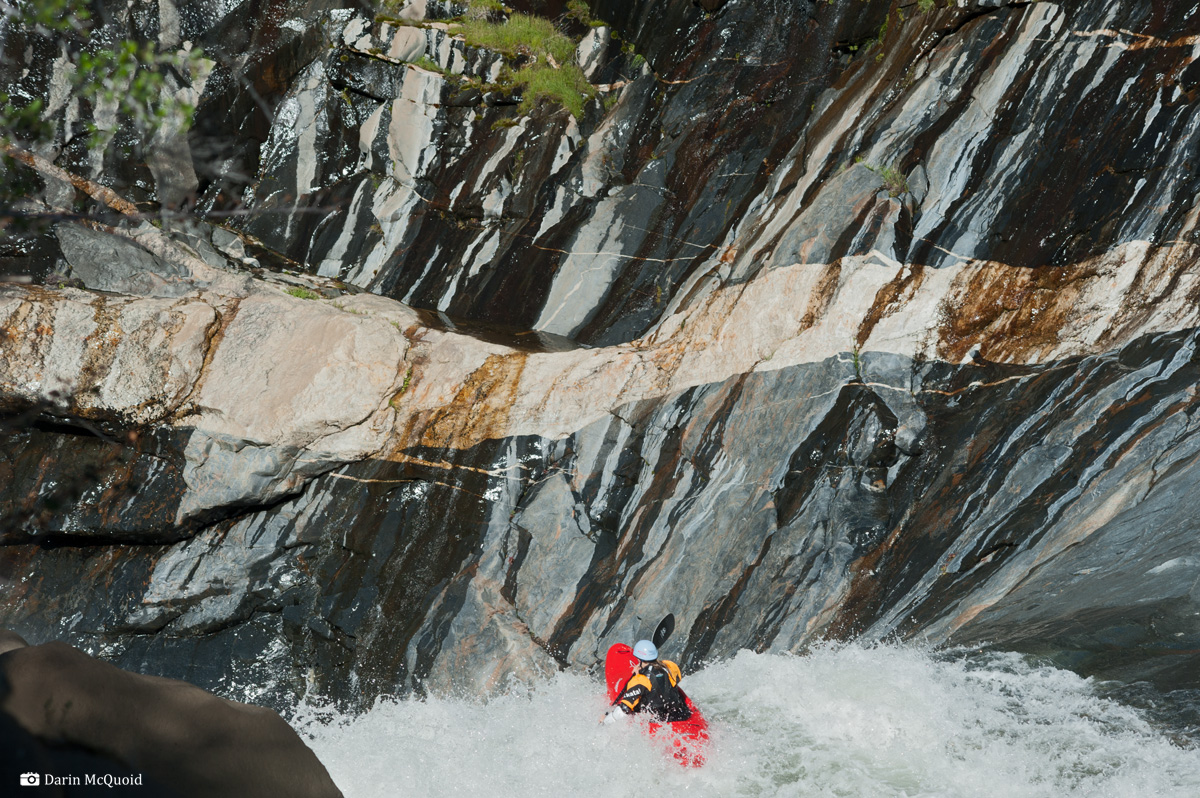 Nikon D700, Nikon 75-150mm
Back at Dinkey in July 2010. Jonas Grunwald and I ran SuperDink the day before and then hiked down to put in. The entire run took us 3-4 hours, his second time down, and every time I see this rapid it's hard to believe he freewheeled it, one of the harder rapids of the run.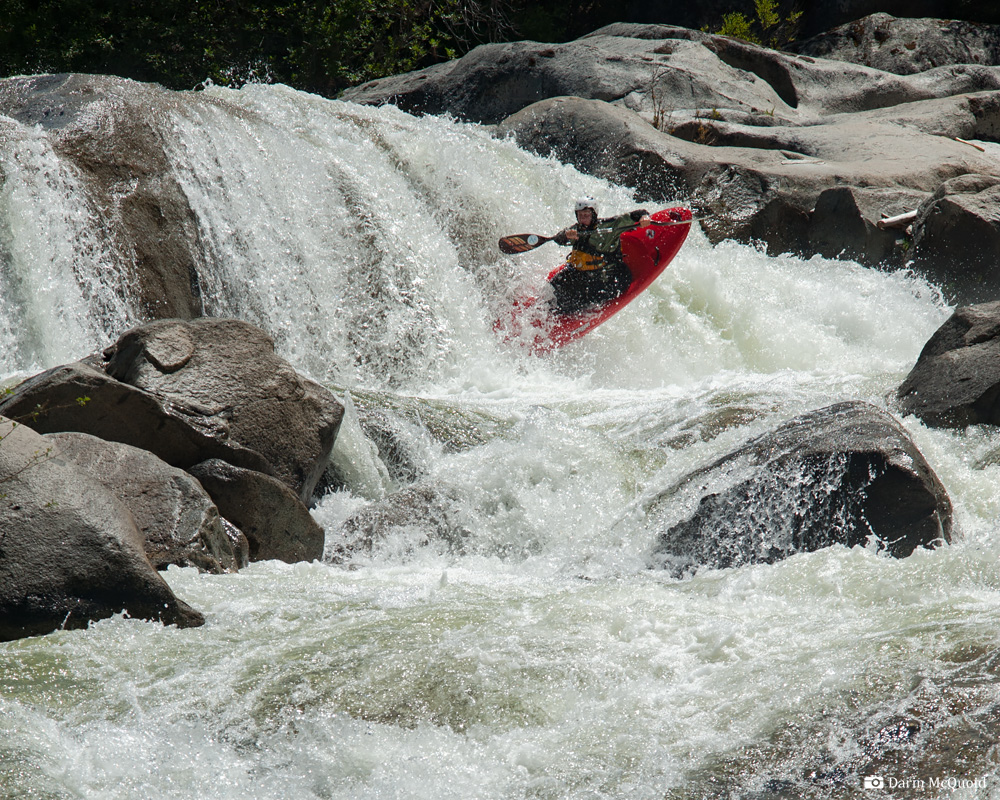 Nikon D700, Nikon 75-150mm
Back to back laps. I don't think my body could handle that these days. This is kind of a "if you've been there" shots, because then you'll realize how much work went into getting to this location.
Nikon D700, Nikon 20mm f/2.8
Ok ok, two from the same trip. Macy Burnham and I laughed about how many people we had taking photos and what the most douchebagy thing possible would be. Selfies didn't exist at the time, little did we know this style would come to dominate kayaking social media.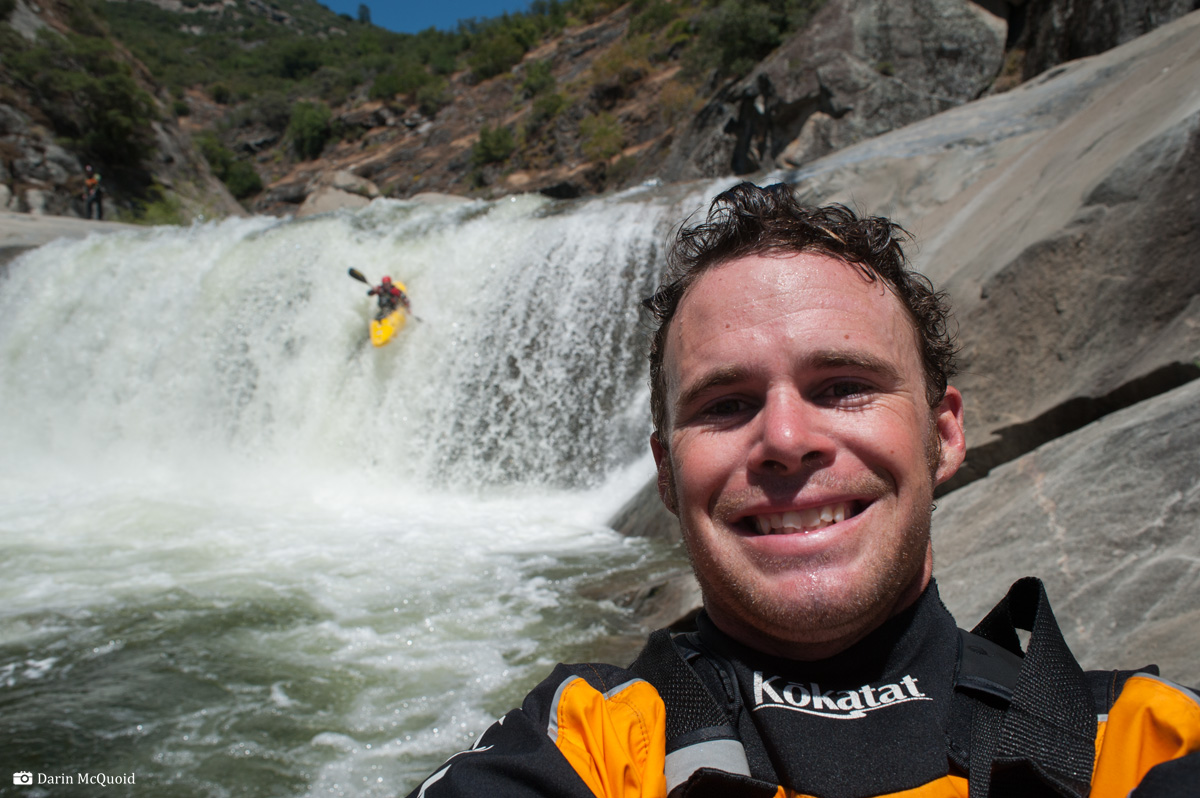 Nikon D700, Nikon 20mm f/2.8
July 11th, 2011. A record snowpack year and it was finally starting to drop in. Start is the key word, we had ~650cfs and it well padded. Thomas Moore.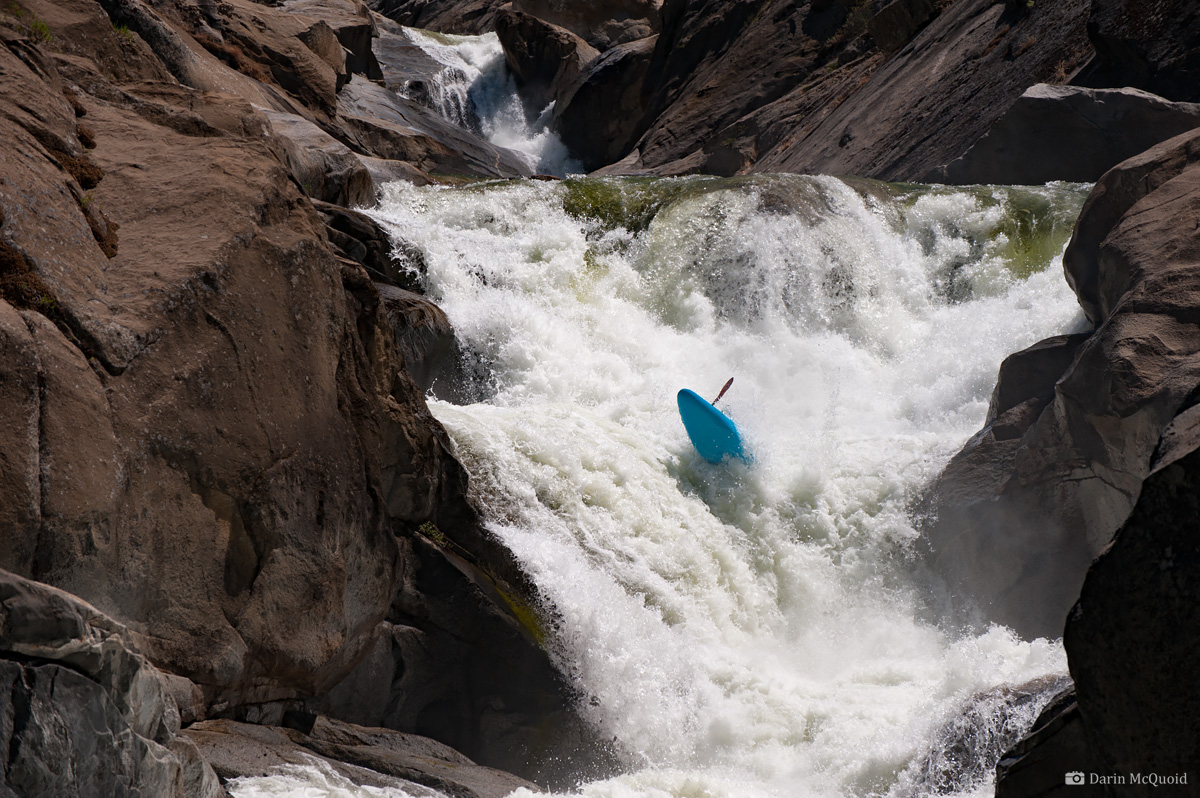 Nikon D700, Nikon 70-300mm VR
We came back a few days later at a medium flow and shot more video than stills. Rok Sribar enjoying the lifestyle.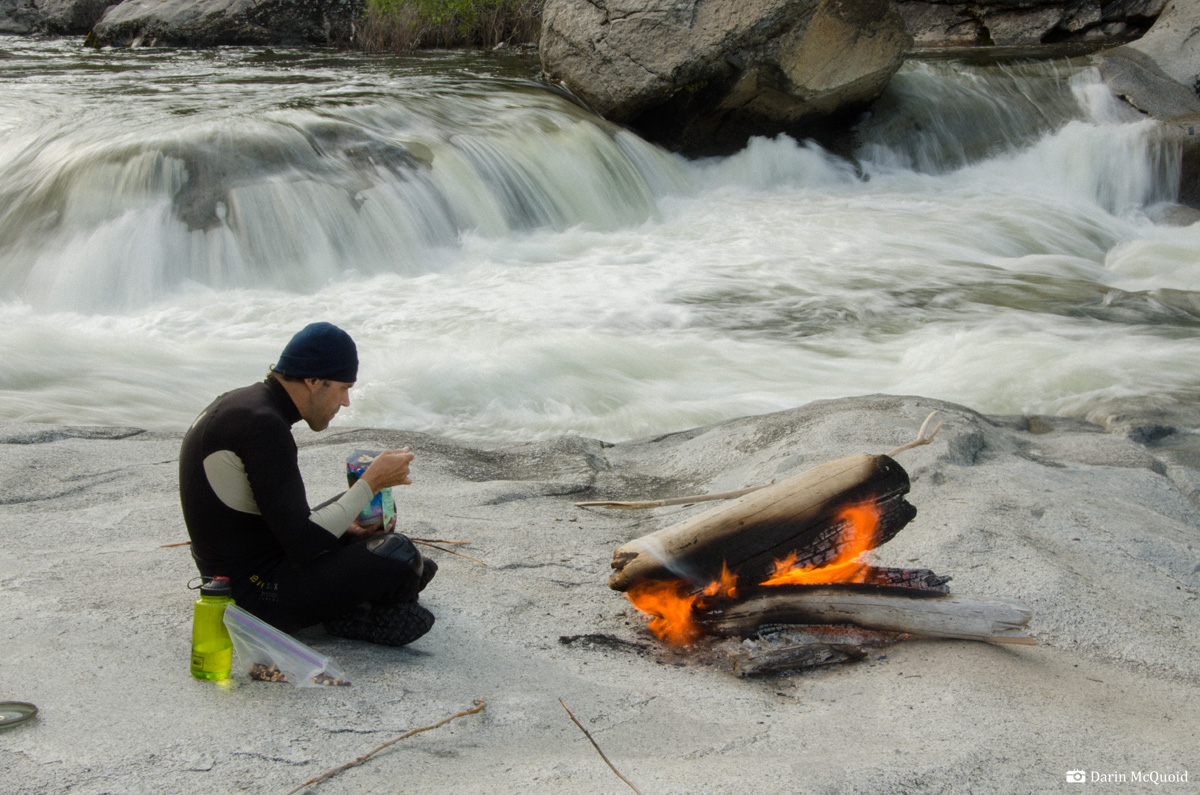 Nikon D7000, Nikon 18-105mm
May 10th, 2012, a big group and good times, yet a moment of reflection.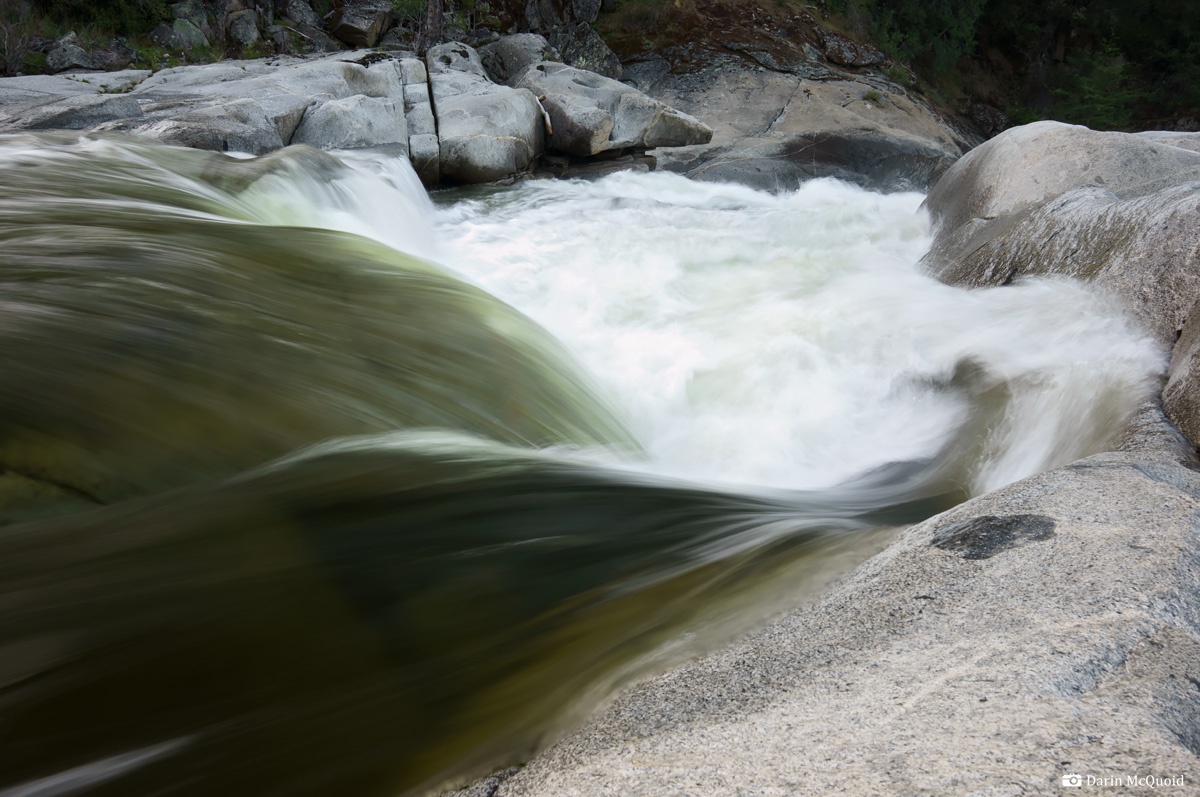 Sony NEX-5N, Sigma 19mm 2.8
May 12th, 2012. Two laps to make the drive worthwhile, and Lars Lammler has the motivation of youth and walks up to run the put in slide.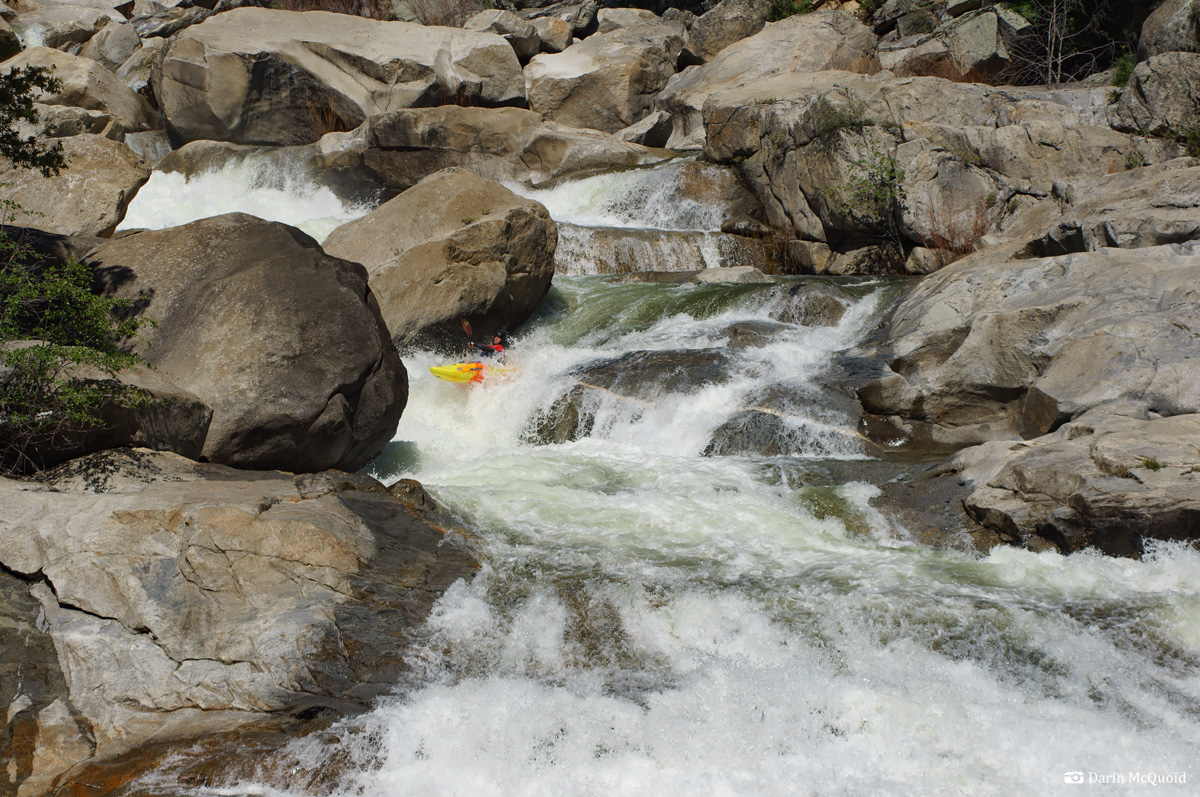 Sony NEX-5N, Nikon 75-150mm.
And then there is the year with no snow, March 26th, 2013. Mike Murphey.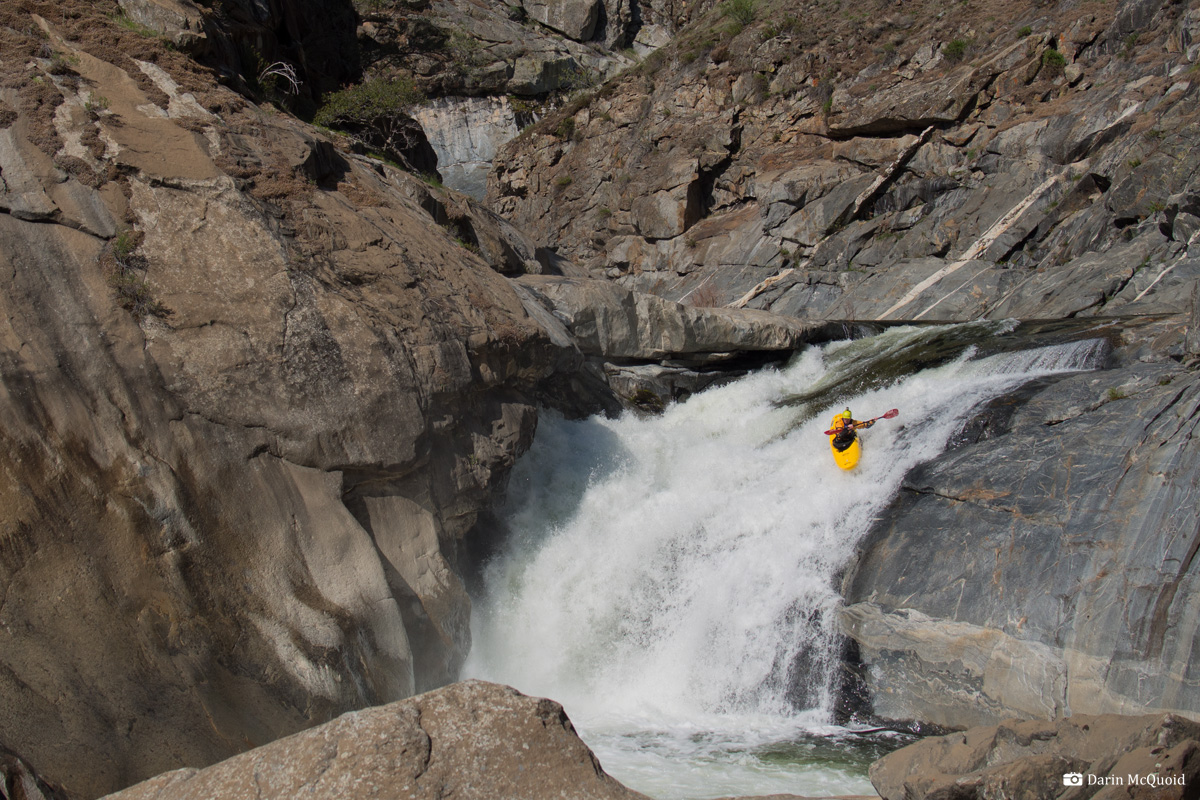 Olympus EM5, Olympus 35-100mm
Dan McCain and Jeff Compton on April 11th, 2014.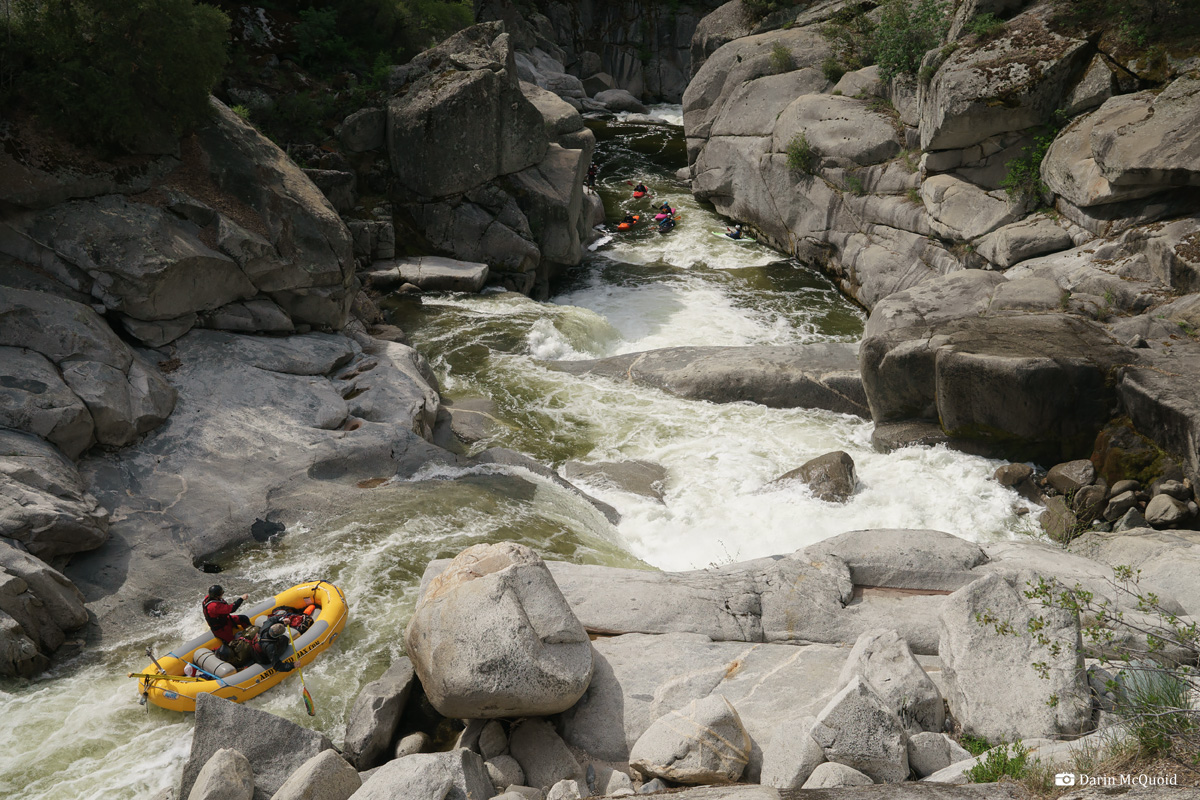 Sony A7, Sony 24-70mm f4
April 28th, 2016. Zero pictures of the kayaking, we were in route mode and it was fun.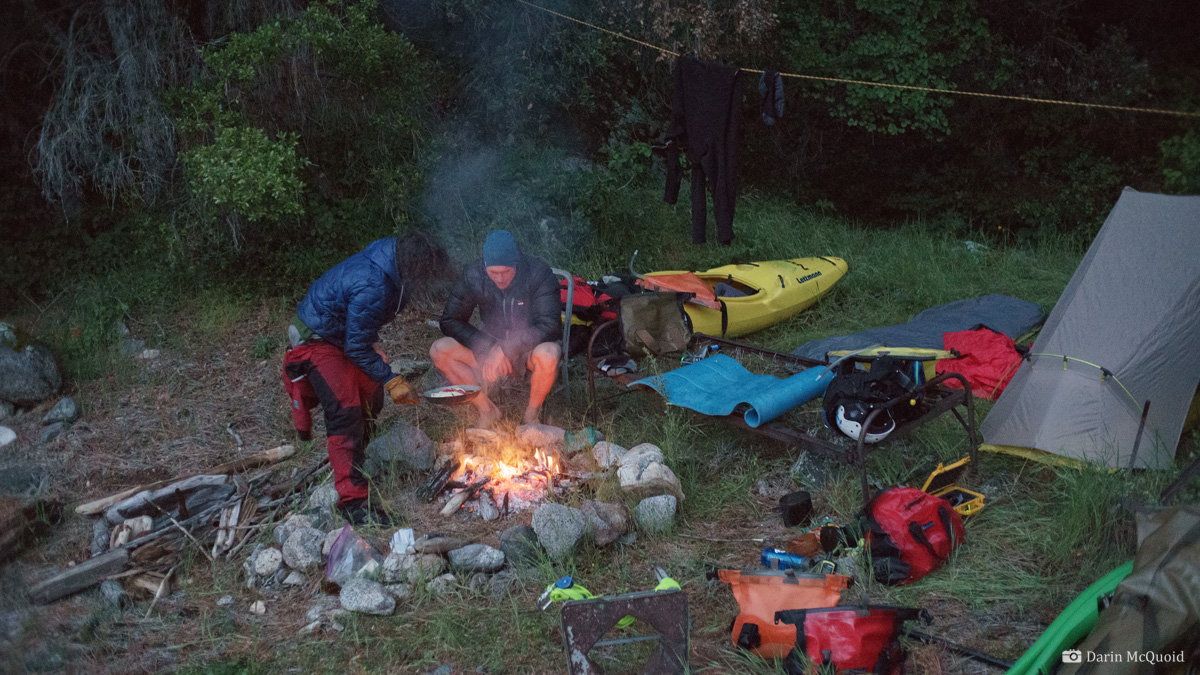 Sony A6000, lens?
June 5th, 2016. Great weather, and super that while living in Three Rivers the take out was only two hours away.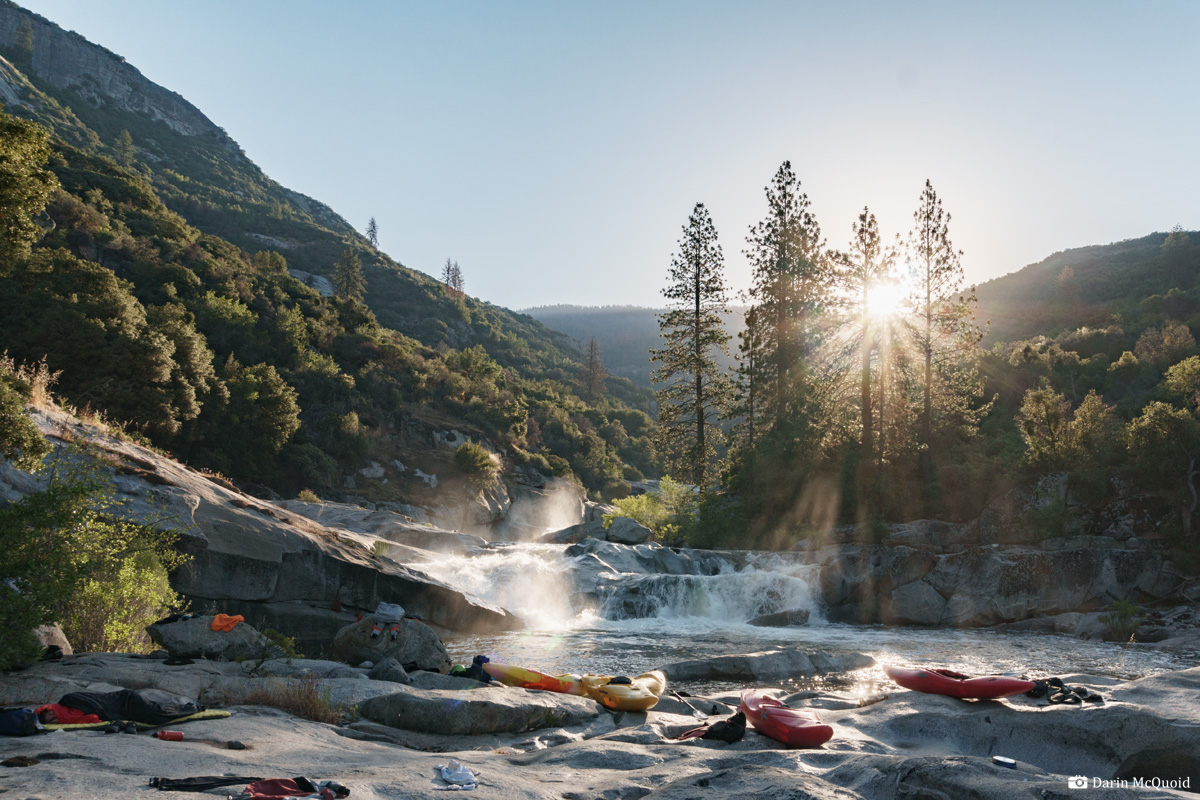 Sony A6300, Sony 16-50mm.
May 13th, 2018. Nathan Hobbs and Nate Corona. To think this image would not have been possible with any camera produced a decade ago, they just didn't have the dynamic range needed..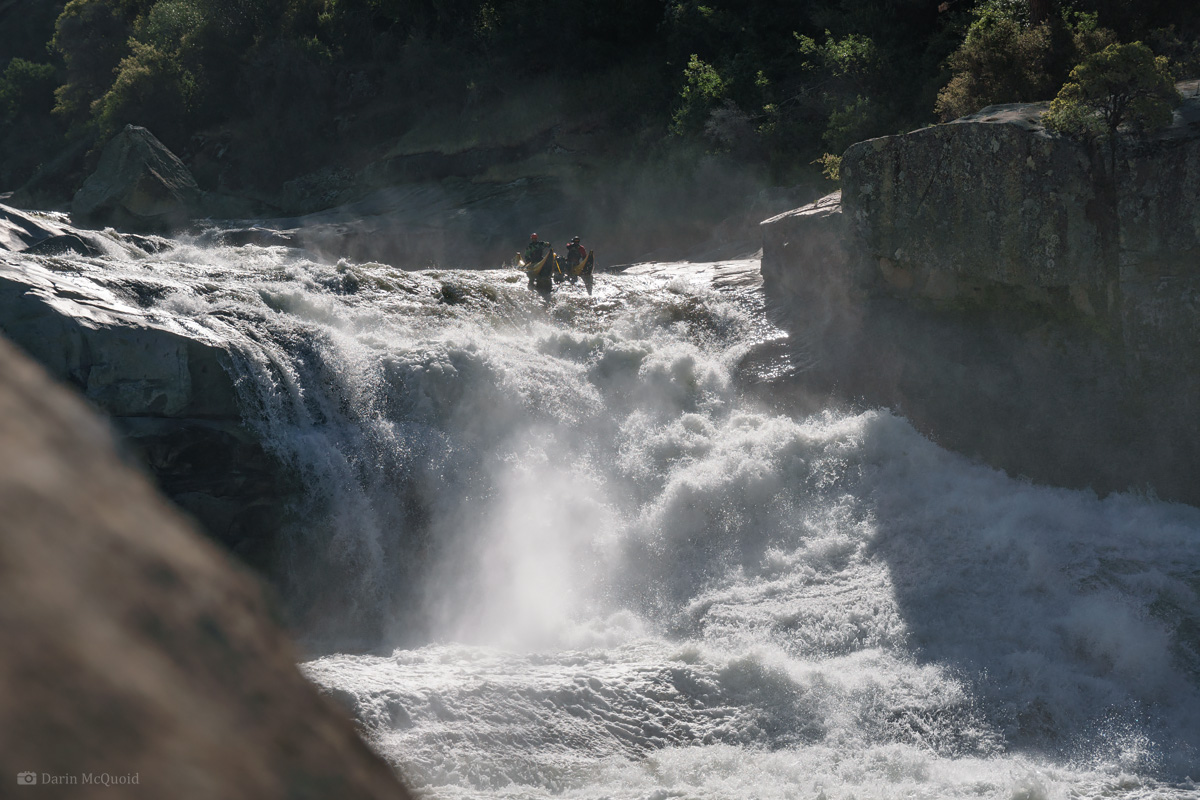 Sony A6300, Sony 16-70mm f4