So a little change of pace for here, when we moved from Three Rivers to Paradise, I knew there were a lot of dirt roads and trails behind town. I also wanted to search out Big Kimshew access without spending a small fortune on gas, or at least, that was part of the excuse. I wanted a motorycle; something that could be worked on at home, small enough for me to touch the ground, street legal, and cheap. I decided on vintage because they can be had cheap yet are gaining value. I'd had a blast riding a 1972 Suzuki at work during a summer on a farm in Highschool. Research led me to Yamaha as they were the largest seller at the time, and as a result, are the easiest to get parts for. Plus I really like the low front fender, which narrows the bikes down to a rather narrow set of years. Much searching led to a 1972 Yamaha CT2 175cc in Las Vegas. The seller also had a 1972 LT2 100 and they were considerably cheaper sold as a set. Since I was driving so far to get one, I may as well pick up two and sell one to help cover the cost of the journey. Both were very complete but had not been run in many years.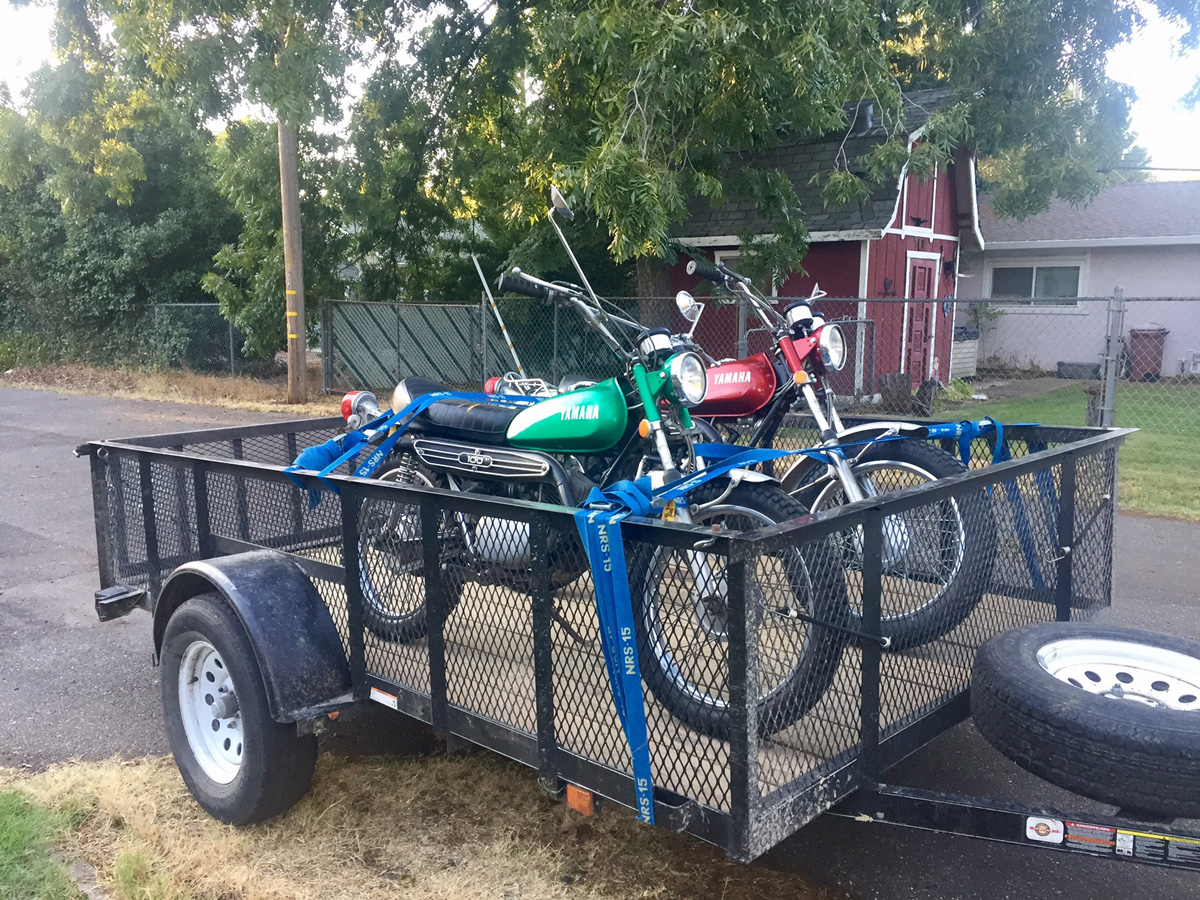 There was light rust in the tank of the red CT2 175cc machine, so that soaked that in vinegar for a couple days while I cleaned the carburator and some wiring contacts. Gas tank reinstalled, some pre-mix went in (they have an oil mixing pump but I had no idea if it was in working order). 2,800 miles on the odometer, a handful of kicks and she ran. The first ride was about sixty miles and a bit rough as one of the rear shocks was frozen.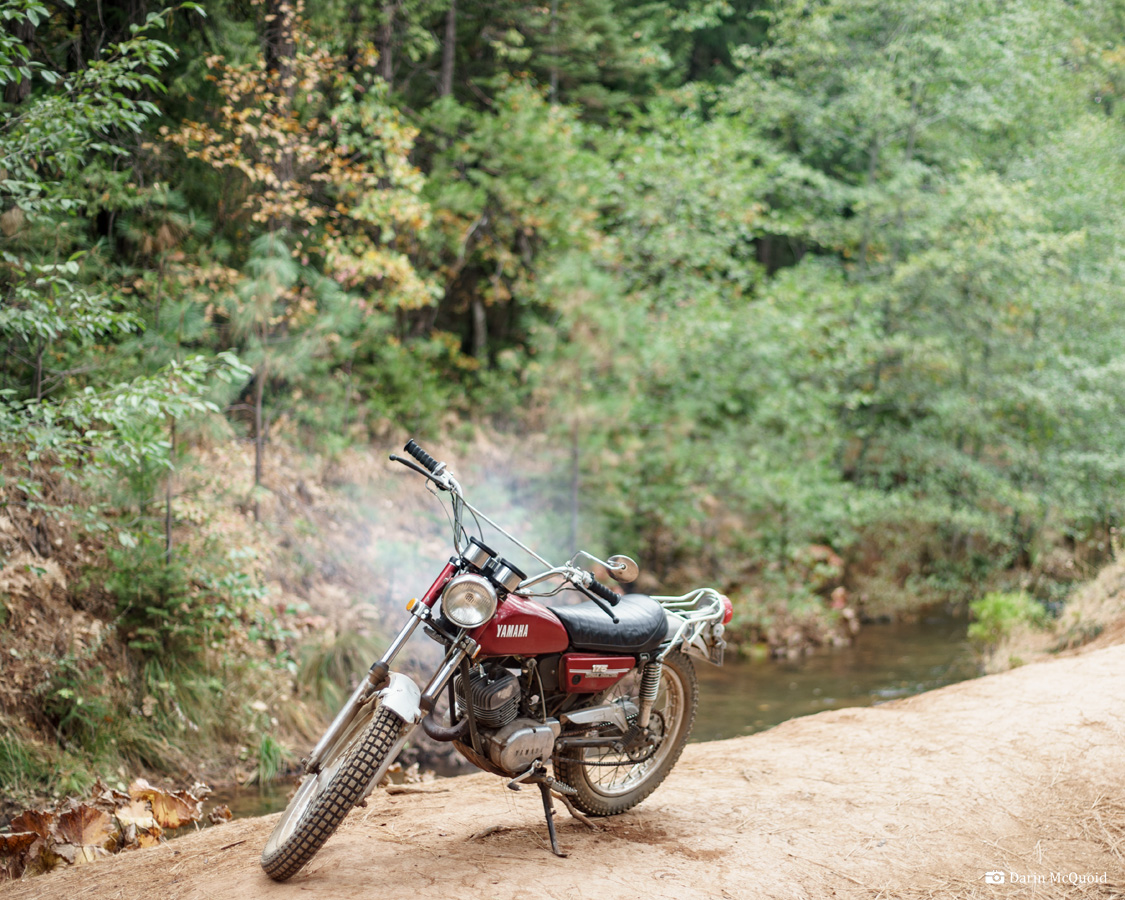 Original tires and all, those had to be changed out for safety reasons. New cheap RFY shock on the back, it's junk and was replaced after it quickly blew out.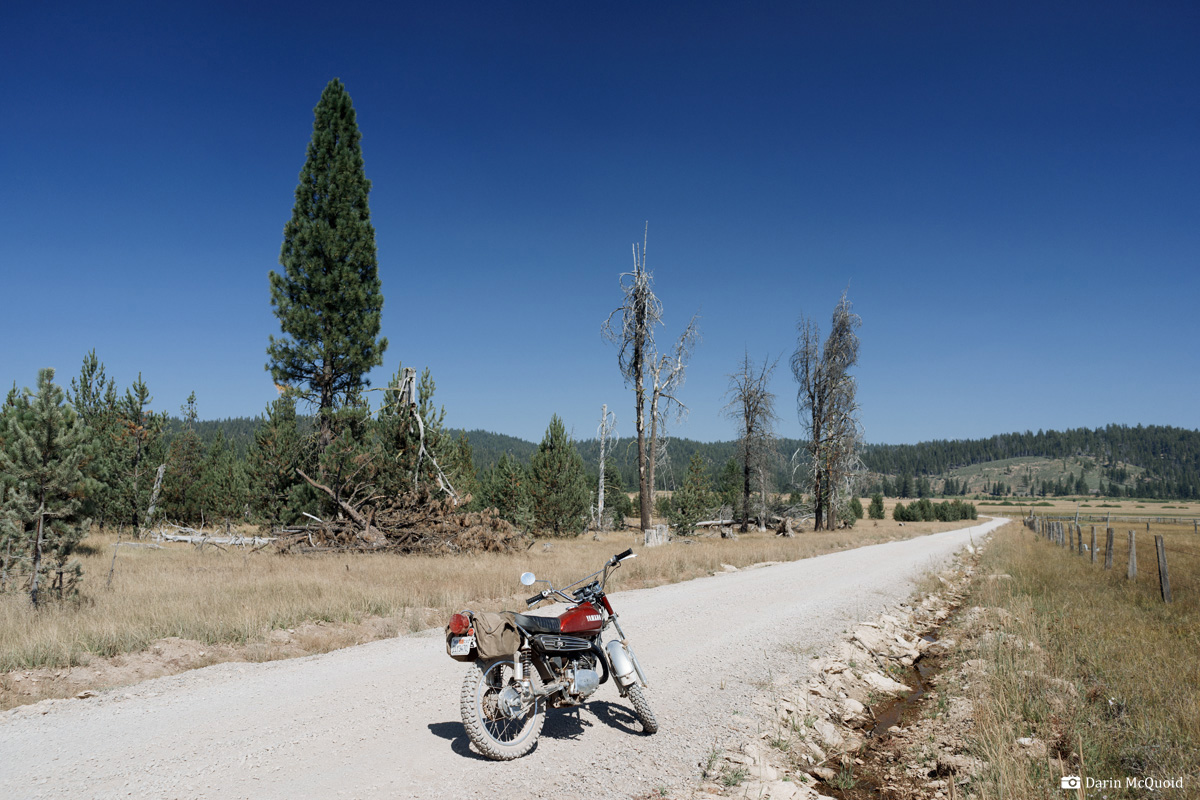 With a bone spur in my elbow, kayaking was out for most of the 2018 season so I ended up spending more time exploring on the old Enduro than I would have initially expected. All told about 2,200 miles, a new top end in there, as well as a Fantasy Falls shuttle for some friends.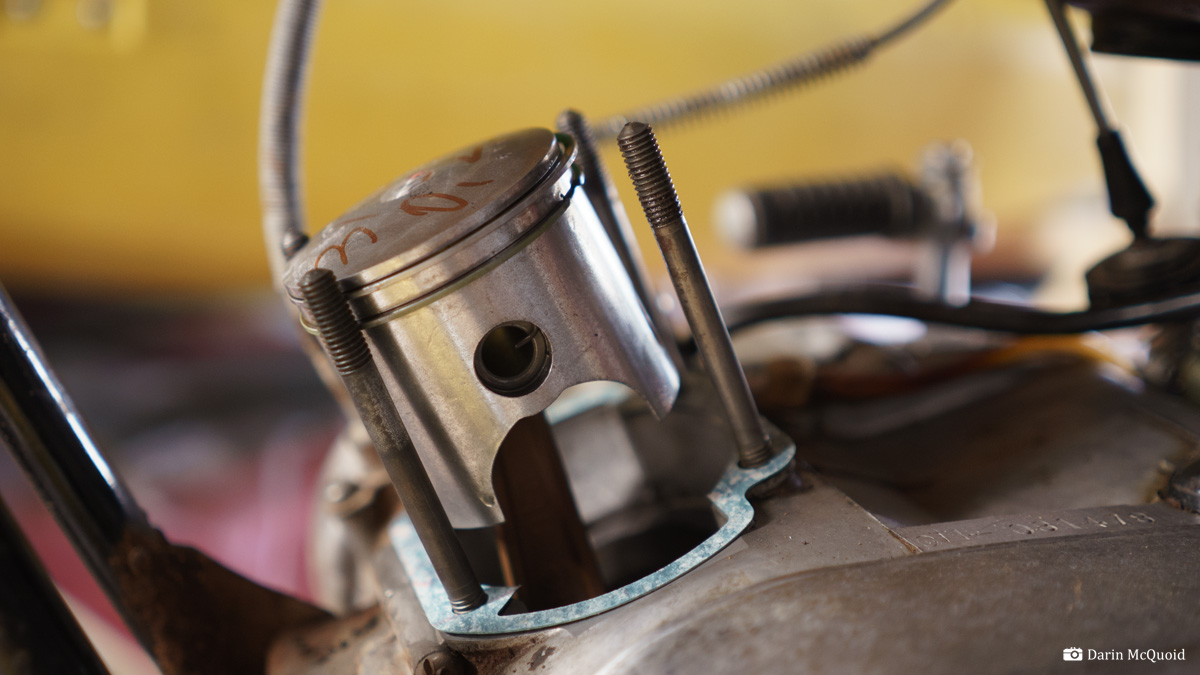 Most of the way through the Fantasy Falls shuttle, the elevation relief on this one was tough on a two stroke.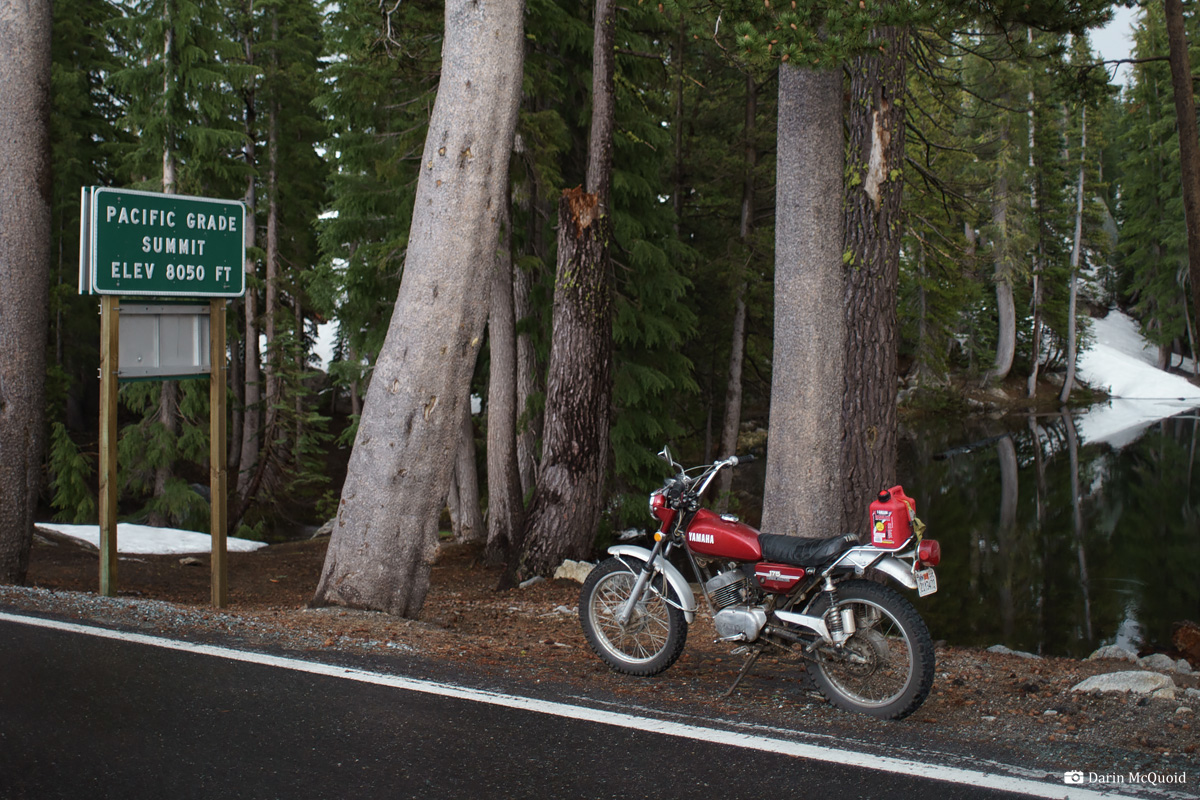 Looking down on Tobin of the North Fork Feather.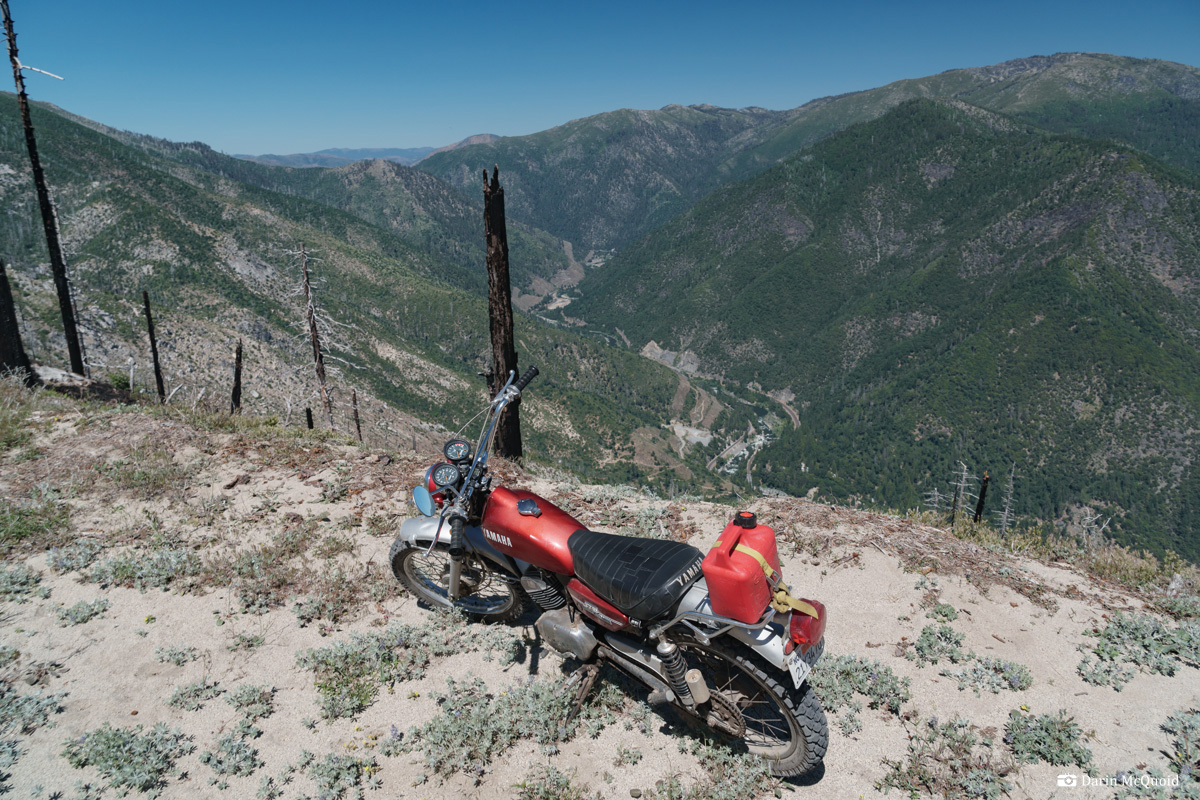 A beautiful day with Castle Crags in the background.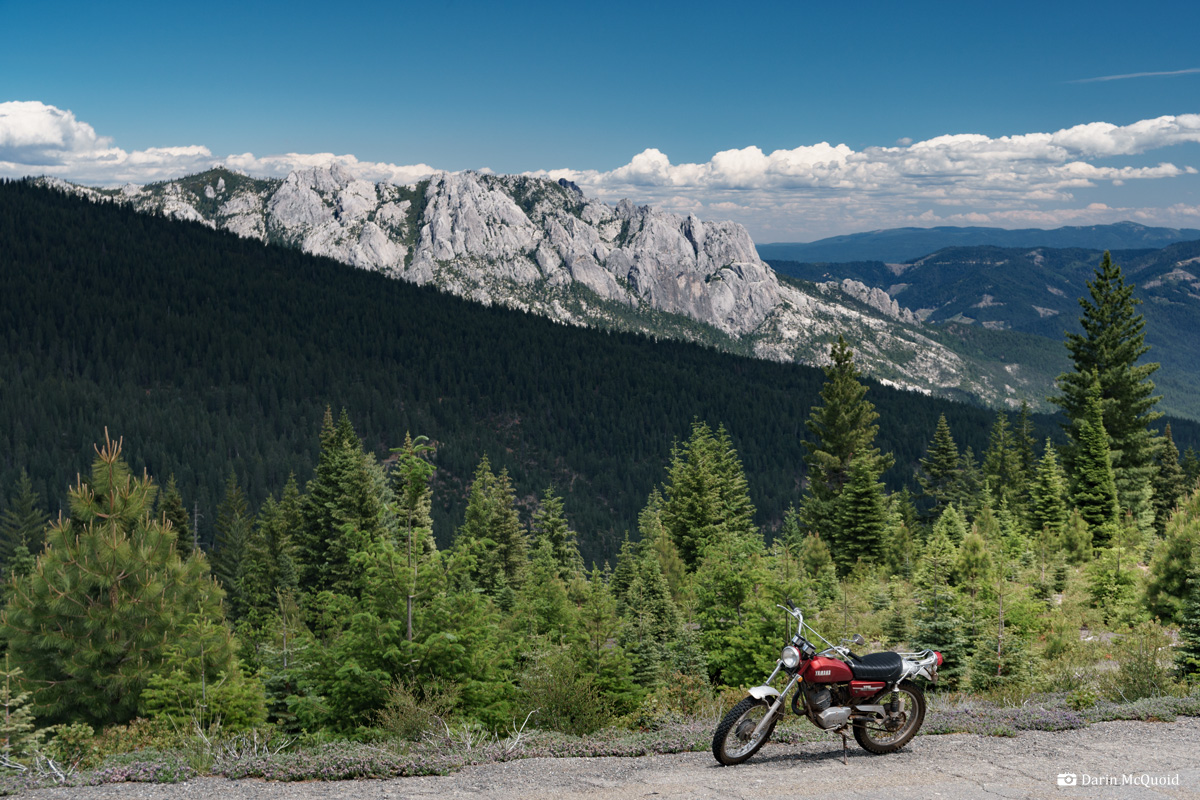 In the end I've been surprised at how much fun it is, considering I'm not a motor person to speak of; no interest in riding tracks, racing, or anything of that sort. It's just a great way to go explore, and there is something timeless and charming about doing it on a vintage motorcycle.